We spent a fun and music filled 8 hours in a field in Austin yesterday. Friday was the first day of the Austin City Limits festival, there are a total of 3 days. We saw a lot of good music (some blah music), maneuvered around a ton of people, trekked from stage to stage with all of our shit in tow and of course had to use the wonderful port-a-potties that were all around the venue.
I took a lot of pictures (imagine that) and I tried to take a picture of the music schedule so I would remember which band was which. Here are day one pictures......
Walking to Zilker park (where ACL is hosted)
ACL wouldn't be complete without a Leslie sighting. Leslie is the town transvestite who has a better ass and legs than I do. Bitch. He constantly walks around downtown Austin in very skimpy panties (typically it is more like a thong). He is a small celebrity :o) Austin's way of keeping it weird.
Jim and Orly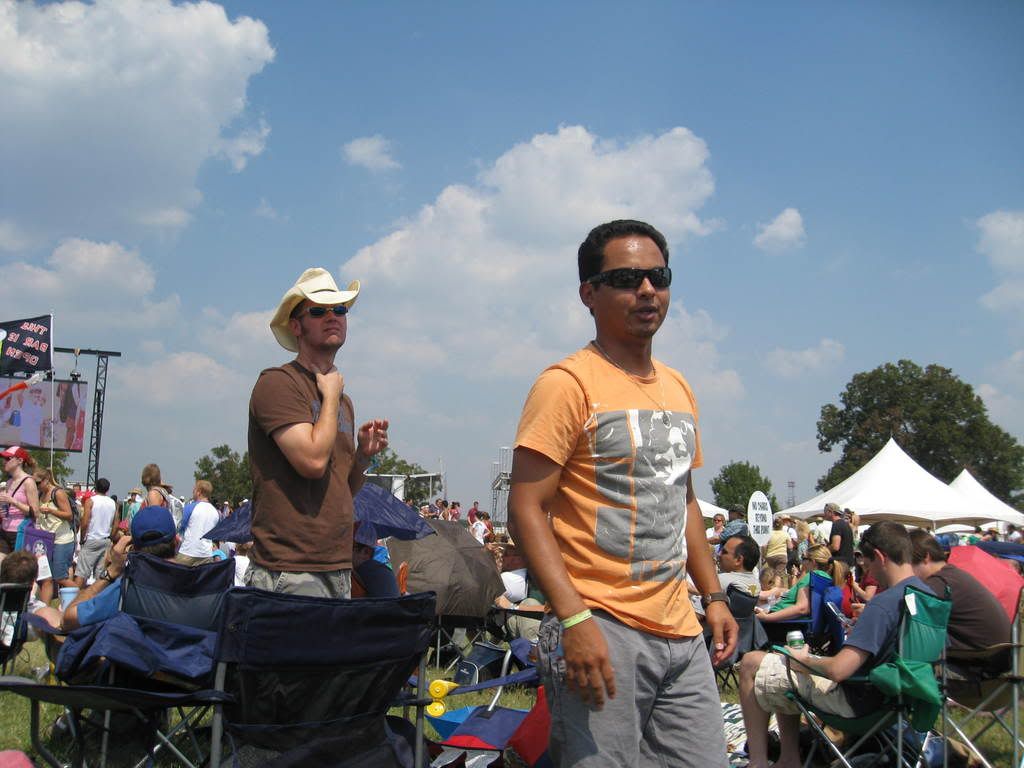 First show of the day.... "What made Milwaukee famous". My first time seeing them... not bad!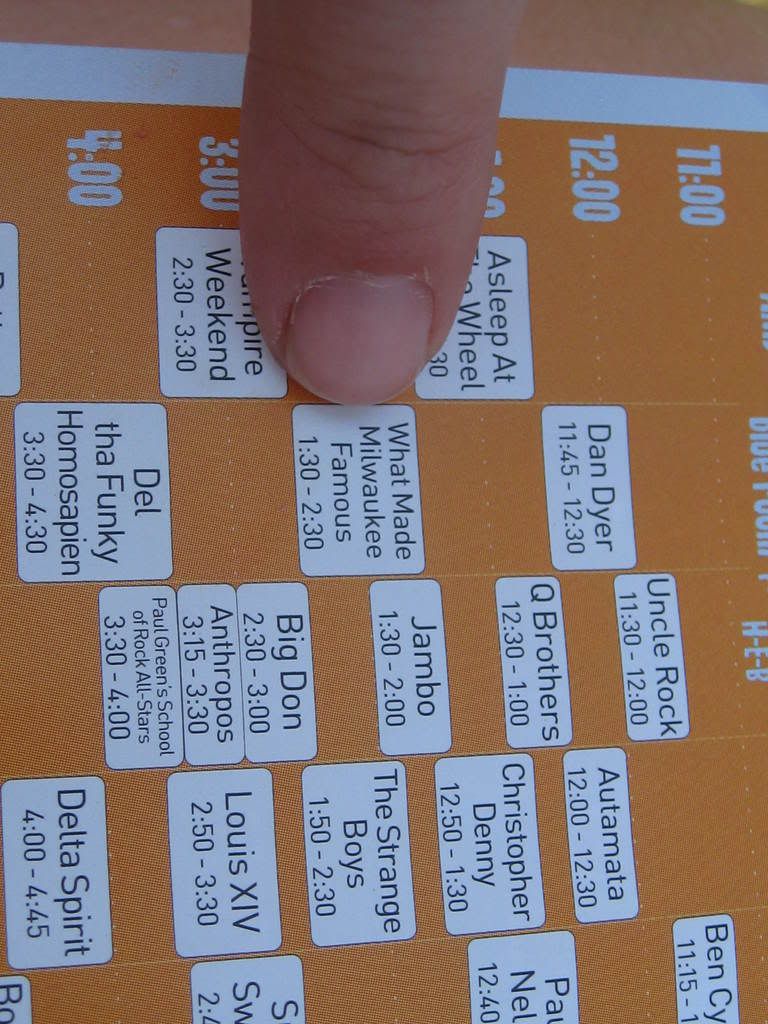 Crowd at What Made Milwaukee Famous... this was at 1:30... already a HUGE crowd
Sarah and I
Kelly and her $6 wine (ACL is not a cheap experience)
Orly and Jim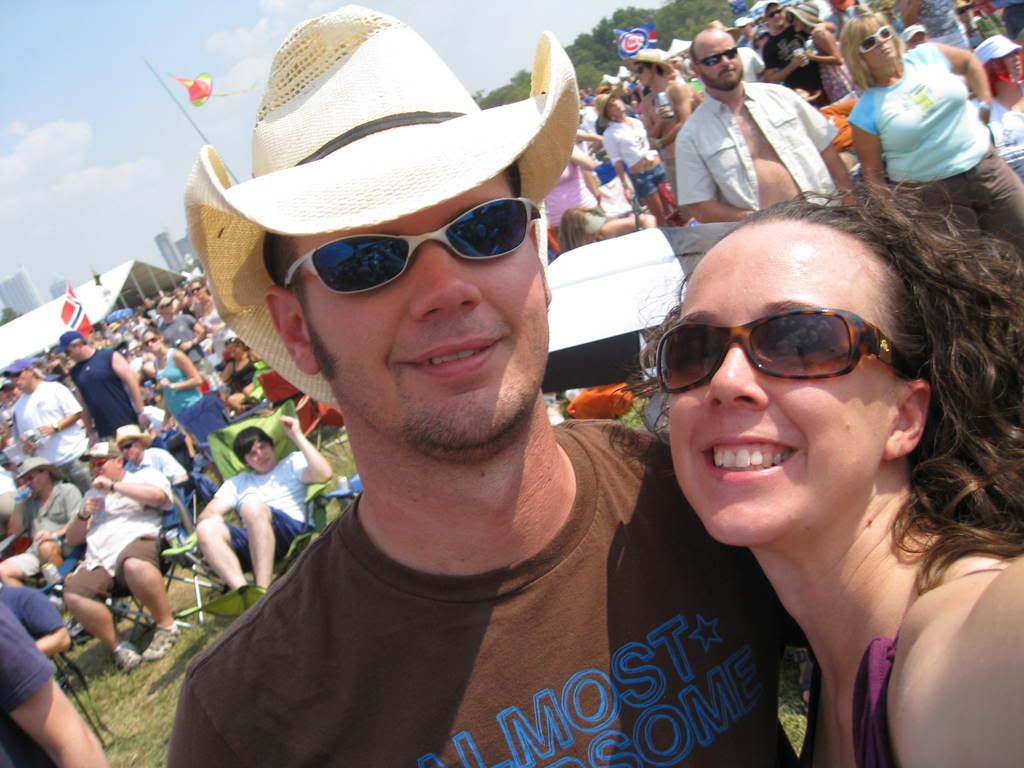 Vampire Weekend... Best show of the day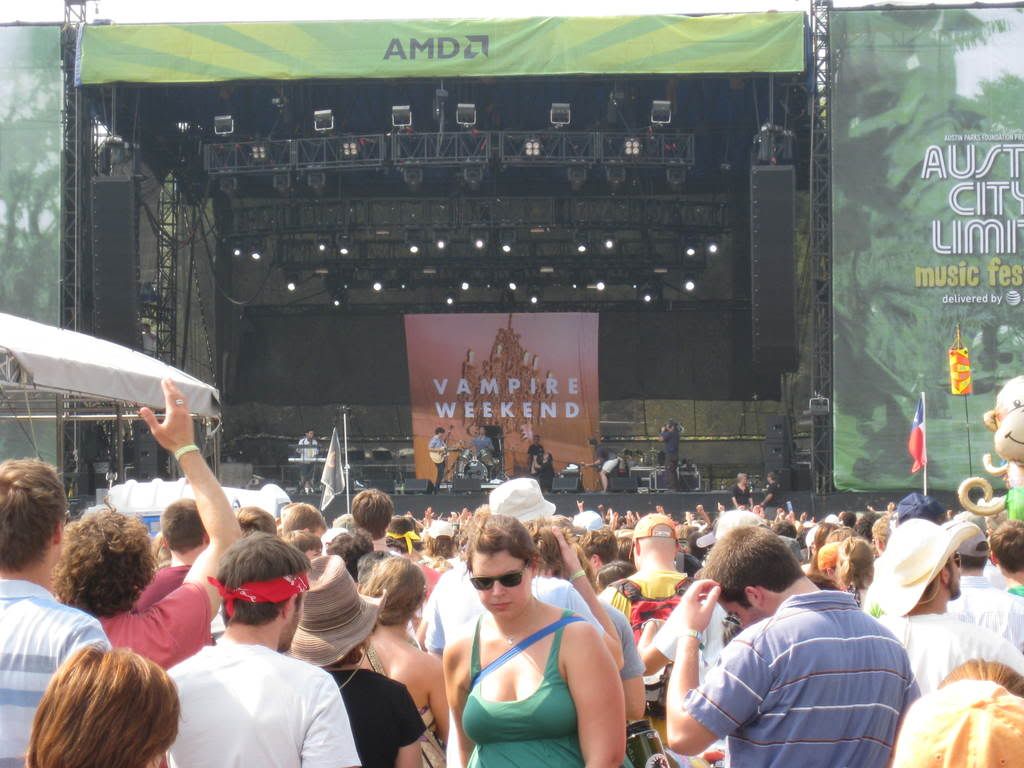 In the middle of the first day... Orly, Sarah, me and Jim with downtown Austin in the background. I think this was taken around 3pm.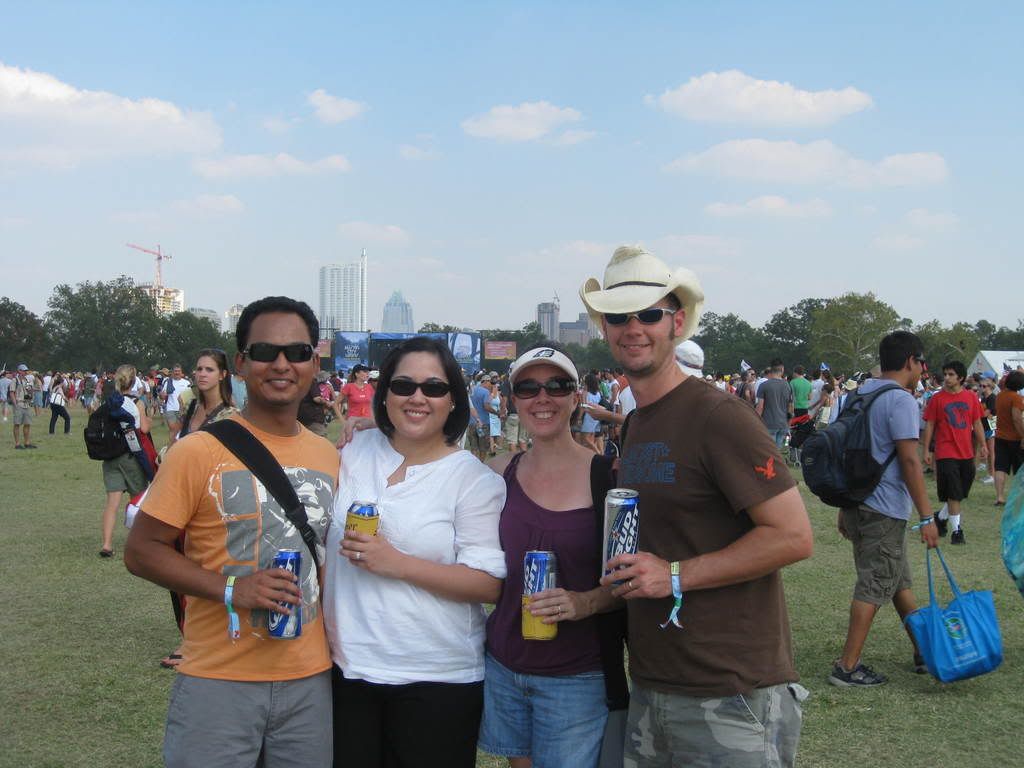 I still have a ton more pictures but I need to go get ready for day number 2!! Stay tuned... LOTS more pictures to come!