More ACL Day One
ACL has a section of shops in between the music stages. As Sarah and I were walking around, I saw this shirt and knew I had to get it for Jim. Not only does Jim like these type of shirts, but it is UT orange. Jim was excited for his new gift.
Since I am to lazy to correct this photo (and the couple others like this), you'll just have to turn your head a little. Or I'll just tell you... the next band up is Delta Spirit. We didn't know anything about them, but we decided to go see them when What Make Milwaukee Famous did a cover of one of their songs. They weren't bad.. nothing spectacular.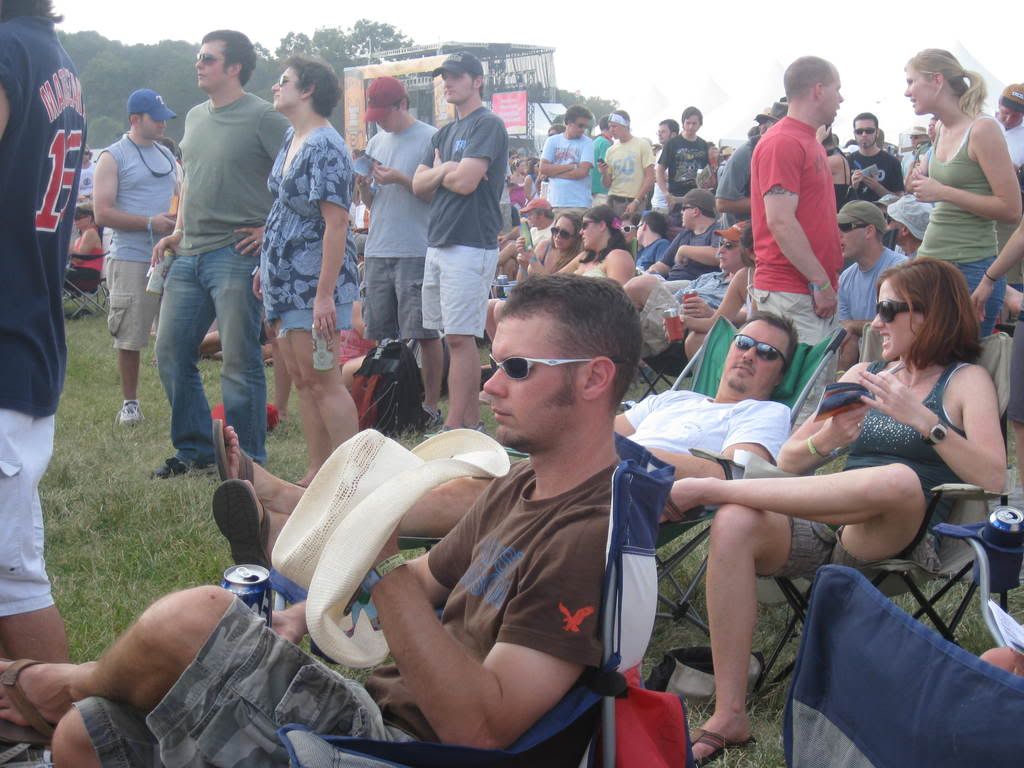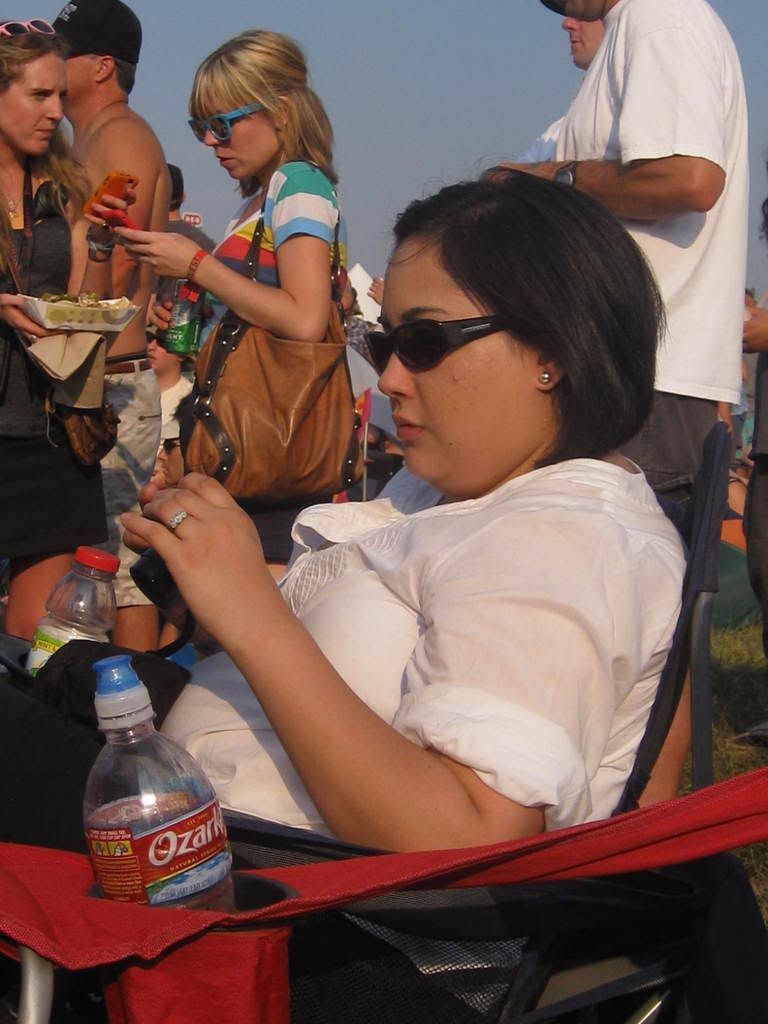 Next up is Hot Chip. I had no desire to see these guys, but the group wanted to go, so I followed. I was intending on leaving them to go see Slightly Stoopid (on around the same time on a different stage) but after a song or two we all decided to leave. They are a techno type band. They didn't float my boat or the rest of the groups, so we move on.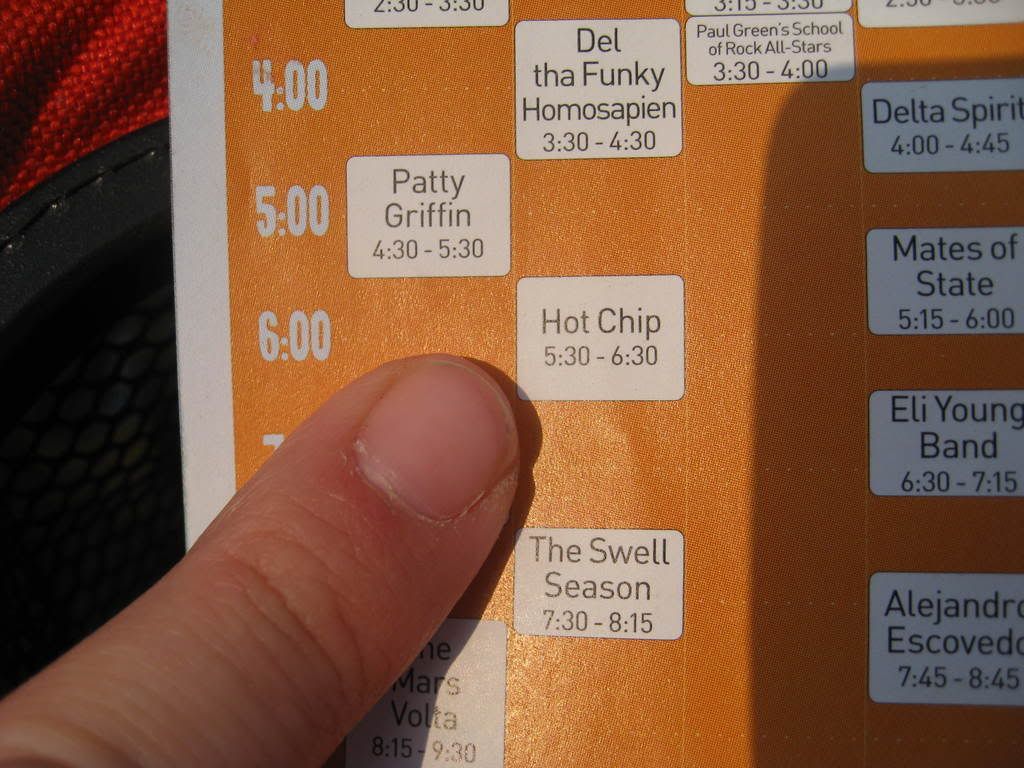 I came across this guy while waiting in the port-a-pottie lines. I mean seriously.... where on earth do you buy clothes like this. It seems like he tried just a little to hard to be "different"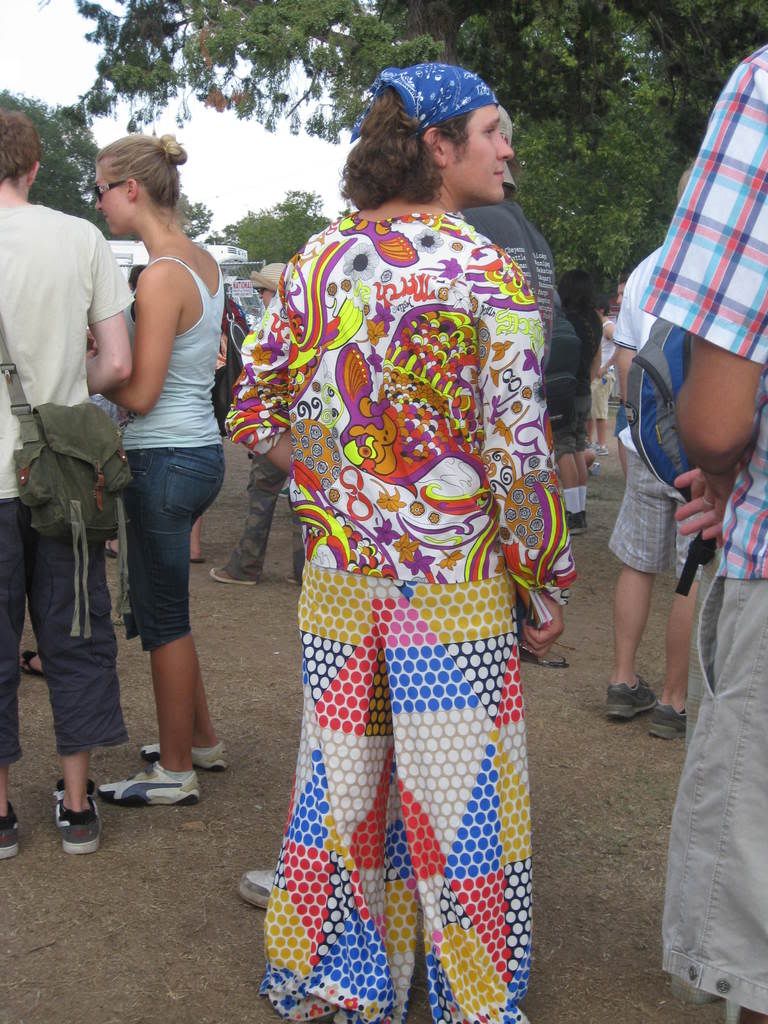 Lunch.... there were lots of great options for eating. Quite a few high scale restaurants were in attendance. I had hopes of trying some of them on this day, but I ended up going with brisket nachos from Stubbs. (or was it Salt Lick??). They were FANTASTIC! The jalapenos were for Jim... no way I would eat all of those.

There is something about a band that incorporates musical instruments like the trumpet and trombone that draws me in. I heard about this band a few months ago and was excited to see them. I heard about half of them, since we spent the first half over at Hot Crap (oops.. Hot Chip). Good band!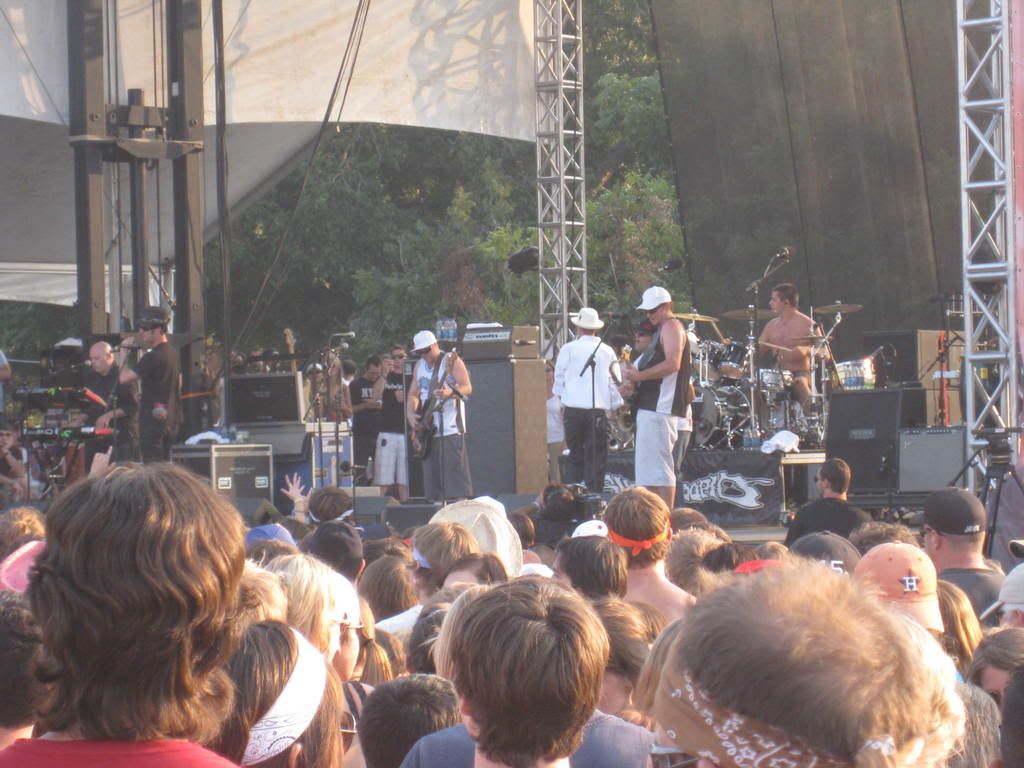 Kelly made a great purchase,,, a little parasol. The sun was hot and beating down on us all day. I put on plenty of sunscreen (luckily I did not get burned at all). Hindsight... I should have bought myself a parasol but then it would have been one more thing to carry

This balloon was in the middle of the festival and was lit up at night.. pretty cool! I don't have any good pictures because I only had my little camera with me and no tripod. I'll post some, but I'm warning you... they are only "okay".


I wasn't sure what to expect with N.E.R.D... I knew I wanted to see them, but I have limited exposure to their songs. The other choice was David Byrne (Talking Heads) which Jim stayed behind to watch. Orly and I went to N.E.R.D. It was so much fun! Orly and I decided that we were going to get as close as we could. By now the crowds were building (I'm guessing people got off of work, then headed to ACL) so it was pretty busy.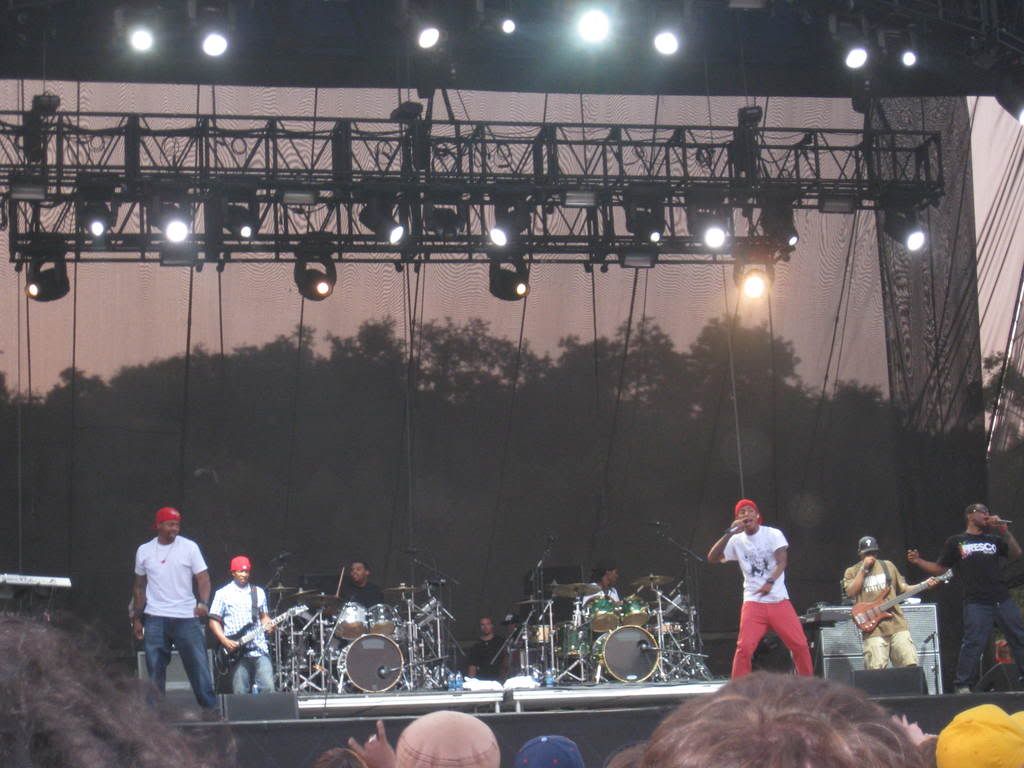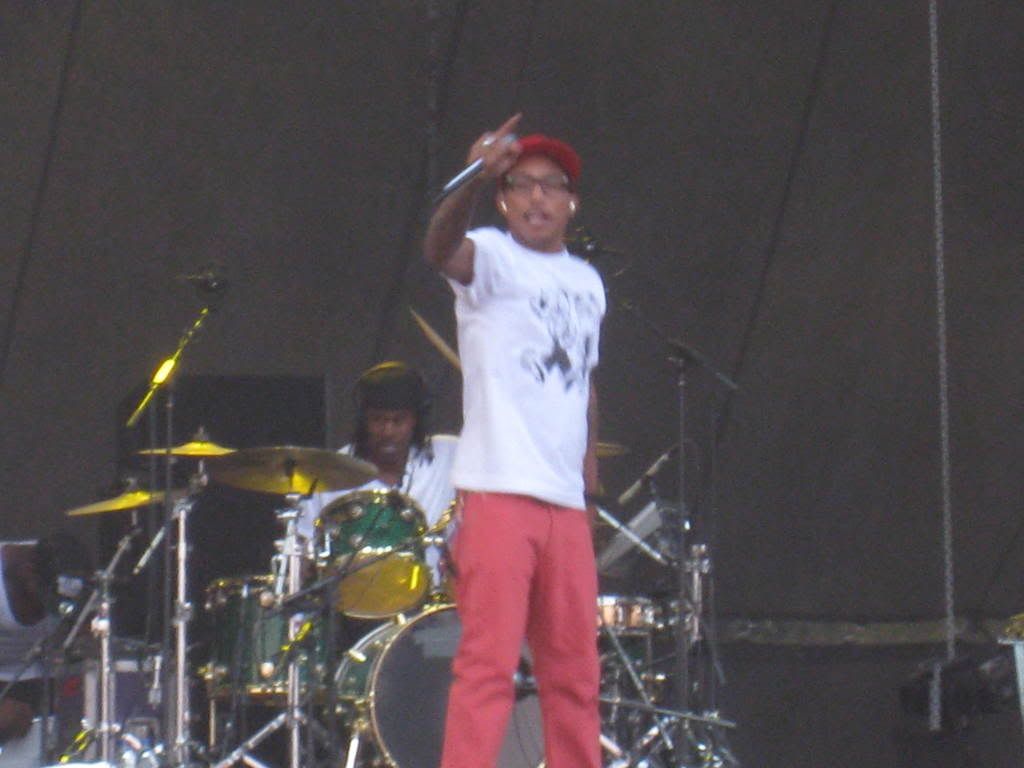 After N.E.R.D, we met up with the group to head over to Mars Vulta. As you can see in the picture, there was a lot of dust and crap in the air. We carried a lot of crap with us from each stage. I think that is why my back hurts today.
The AMD stage.... we were way in the back for this show. None of us really cared where we sat since we spent most of the day maneuvering around people and their chairs to find the best spot.
This is the ATT Blue Room stage.... I think Swell Season was playing over there
Neat light show that was going on in the middle of the festival
Overall we had a really good time on the first day. I was so freaking tired once we got home and really dirty. Especially my feet, since I wore flip flops. I took a picture of my feet but it doesn't do justice.... they were really dirty.