Bright and Shiny

Holy
shiz
people, we FINALLY have great lighting in our kitchen!! We broke down (okay, so actually I broke Jim down... he he) and put in can lights in our kitchen. I can't even explain how excited we are to have proper lighting in our kitchen. I never really thought that we were going to find better lighting than the can lights but Jim was
hesitant
because we had to cut into the ceiling to put them in. Well folks, after a couple of hours working in the kitchen we had working lights. It is so great to have finally finished one thing in the
kitchen
. We have been working for so long, but we haven't really finished anything. But in our defense, we had a lot of
demolishing
to do.
Anywho
... we are both SUPER excited to have our lighting done! Well, at least we have our main lighting done. We still have to pick out our pendant lighting for over the sink.
Here are the pictures of our new lights!!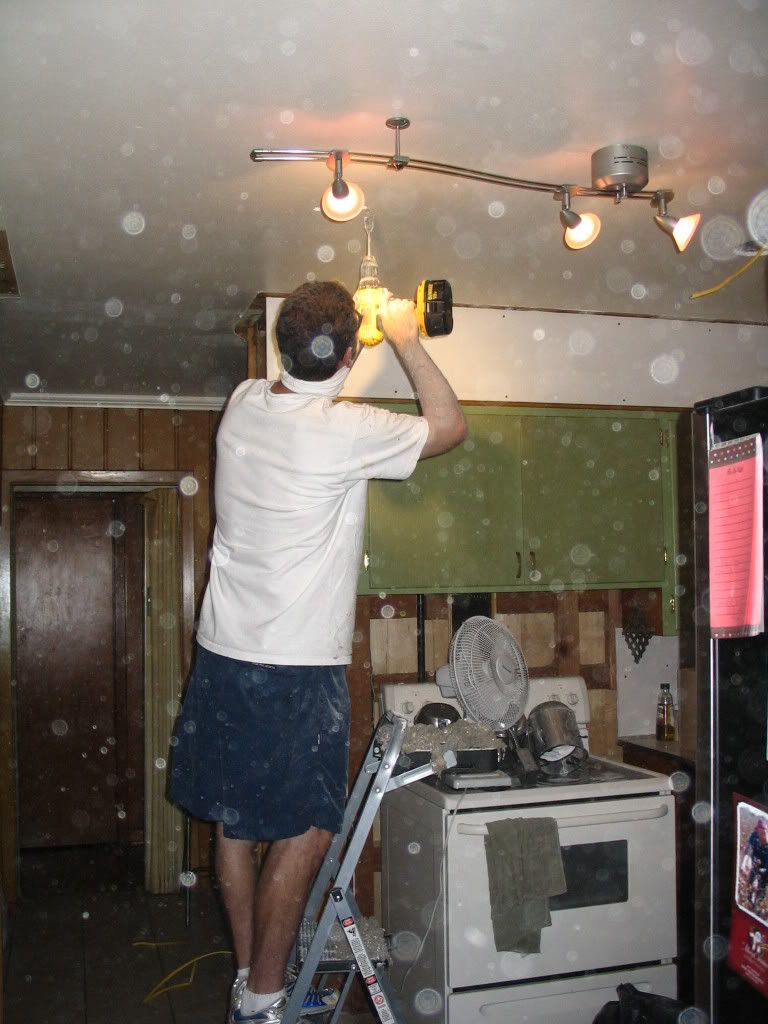 So far, I like the pendants below. We are going to put two of these above the sink for some accent lighting. We haven't decided on the color, but we are leaning towards the amber and red colors.