Pretty party for a pretty lady
I had a fun and mimosa filled afternoon.....today was Dawn's lingerie party at Taverna. This was my first time at Taverna and I have to give them thumbs up. My food was pretty good, only one small complaint. I ordered Eggs Benedict with crab meat, and while I ate until I was stuffed I wasn't super happy with the crab. The crab was slightly cold and it really stood out since the egg and sauce were warm. I don't have anything to compare it against because it was my first time ordering it with crab instead of ham. Our waiter was attentive and funny and let us sit there for a few hours while we ate, drank, talked, drank, open gifts, drank, and then took pictures. After our brunch, Sarah and I did a little shopping along 2nd street. There are a lot of cool shop's with modern furniture and fixtures, unfortunately there is a big price tag for all of those items.
Dawn opening gifts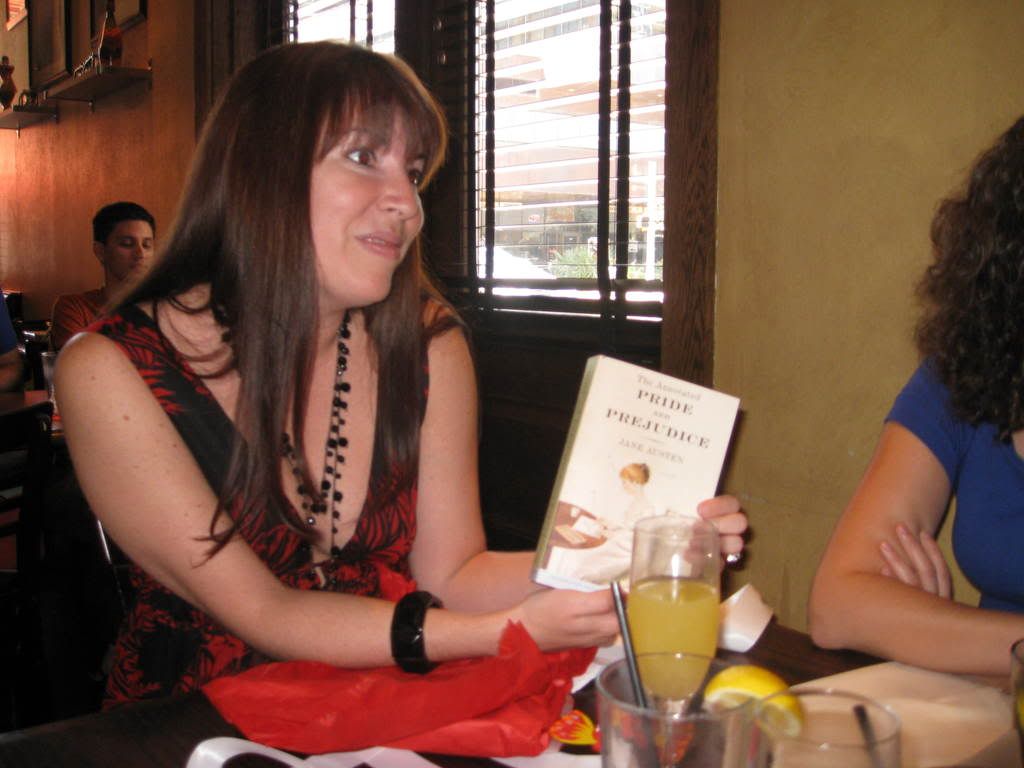 Group of gals

Eggs Benedict with crab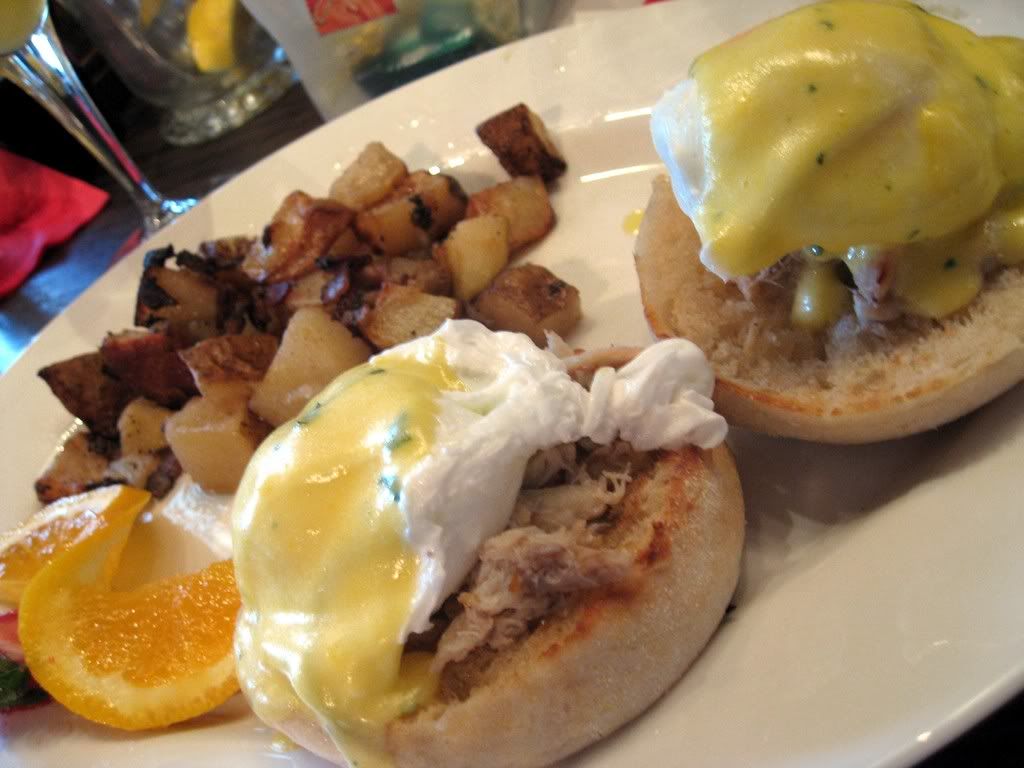 There were little bags full of chocolate goodies with these fantastic stickers.... This sticker was made for me.

Sarah, Dawn and me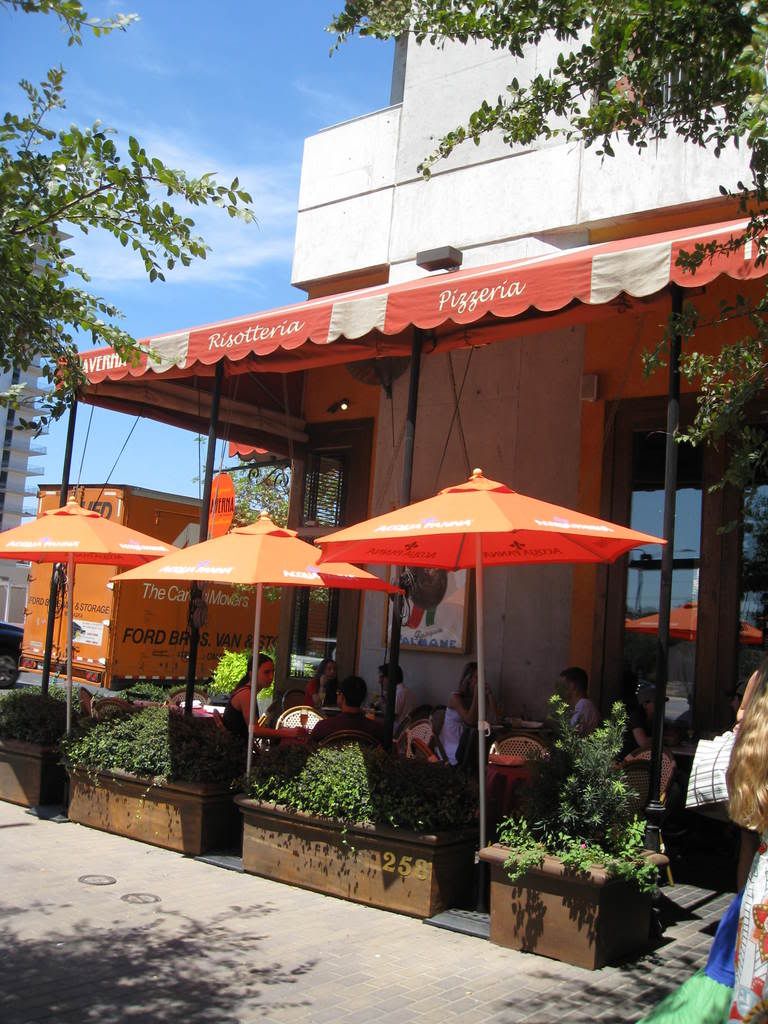 Light fixture at one of the shops