Little Jack(son) Horner sat in a corner,
He put in his thumb and pulled out a plum,
And said, "what a good boy am I!"
Today we met up at Moonshine for a baby shower for Ashley. She is due early next month and will be having a boy, Jackson. I had fun buying gifts for Jackson because part of the blankets and bib's were little puppies! Of course I had to buy the puppy stuff. I realized while shopping at Babies R Us, that I always buy the same type of stuff... blankets, towels, and bedding. I know where it is at the store and I can usually be in and out in about 20 minutes. :o) I have tried looking for the bottles, bottle cleaners, diaper bags, baby wipes and baby bouncer type items but I can never find those items in the store.
Since we were at the baby shower early in the day, Moonshine was a great choice. Normally I think Moonshine can be loud but since we were practically the only people in the room it wasn't a chore to try to listen to conversations. I wasn't super hungry but I did order their shrimp, roasted garlic, goat cheese, and artichoke pizza. It was really good and I'll order it again, I just wish I was a little more hungry. I also tried a pomegranate mimosa... Super Yum! To bad champagne gives me a headache (usually about an hour after I drink it) because I really liked the pomegranate mimosa!
Ashley received quite a few cute little baby things. Jackson is going to be a snazzy dressed little guy! Kyndal was there also... she is growing up so fast. She was our flower girl when she was 2.


Nicole, me, Kelly, Krista, Courtney and the happy pregnant lady, Ashley

Courtney (Ashley's sister), Ashley, Sherri (Ashley's mom) and Kyndal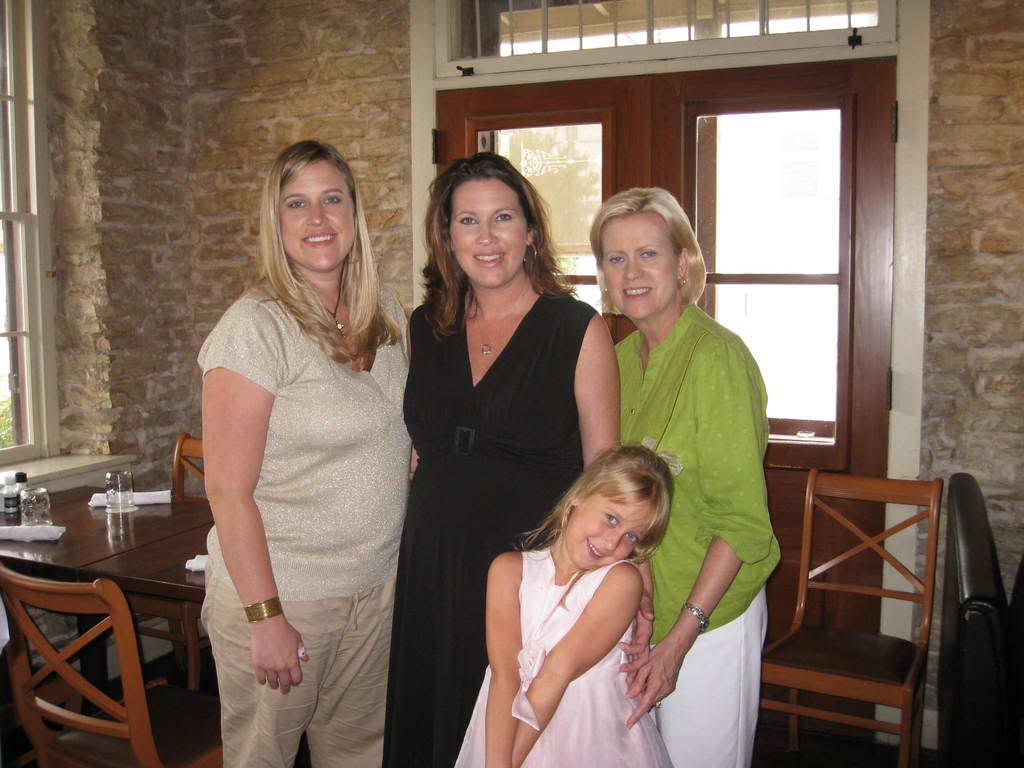 Moonshine

Shrimp pizza
Opening gifts

Pomegranate Mimosa


Courtney, Ashley, and me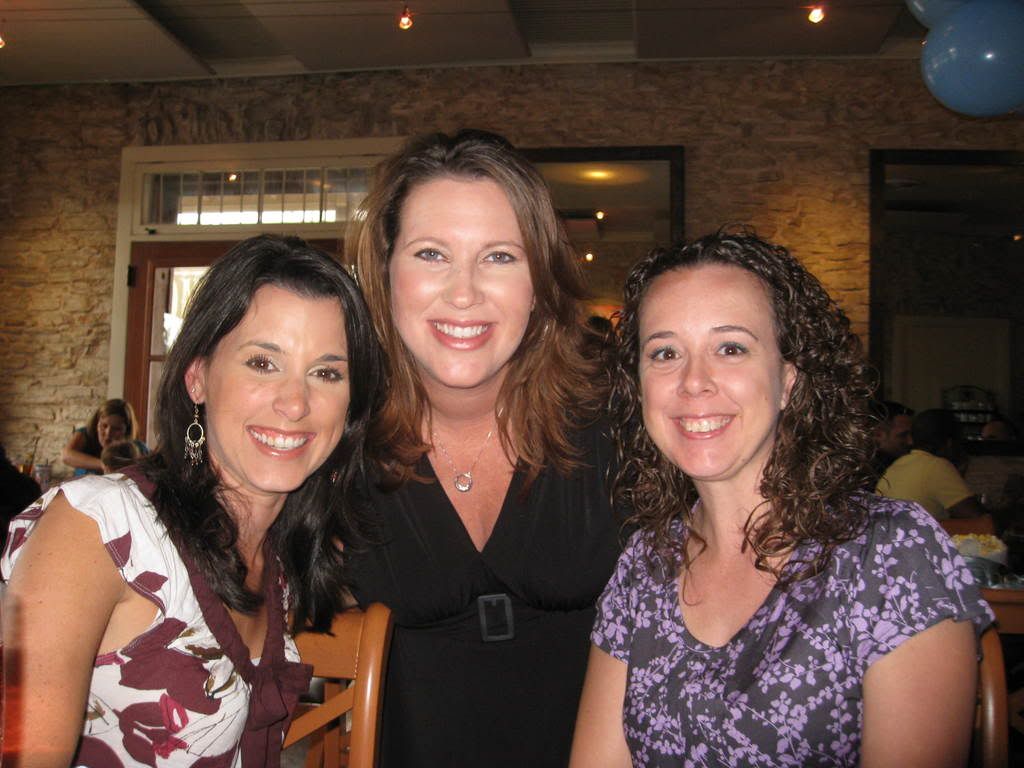 Baby Shower group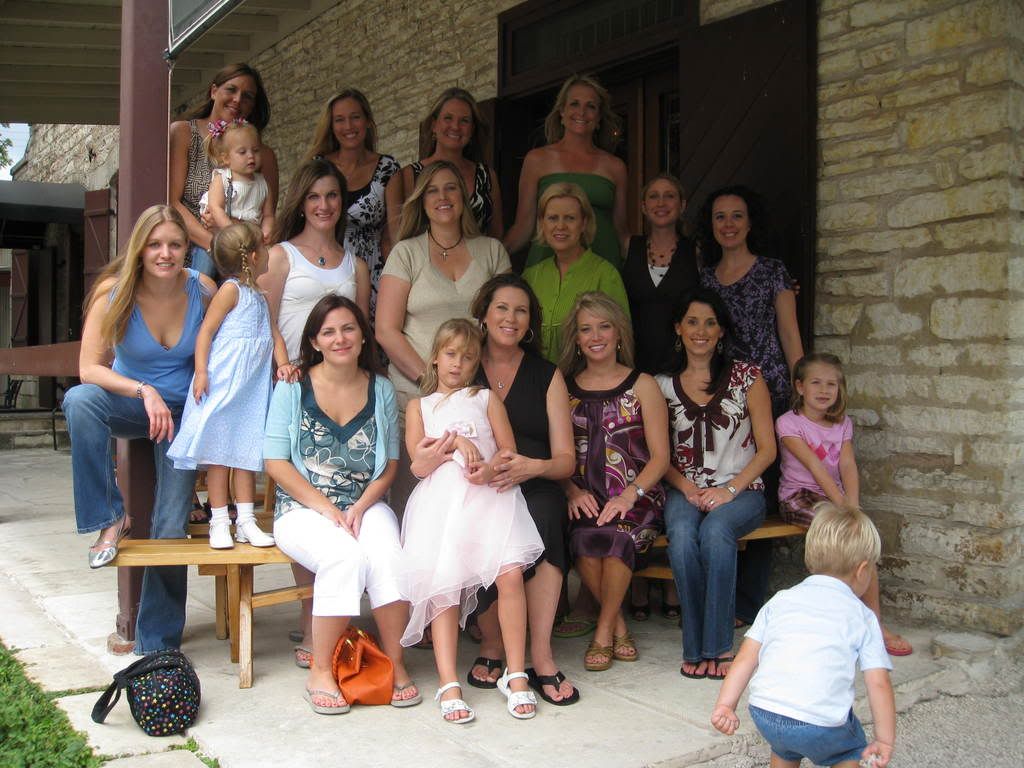 Courtney posing.... once Krista saw this picture she asked me "who asked Kid Rock to come to the baby shower". Goof ball
Cupcakes.... to cute not to take a picture
Kyndal and I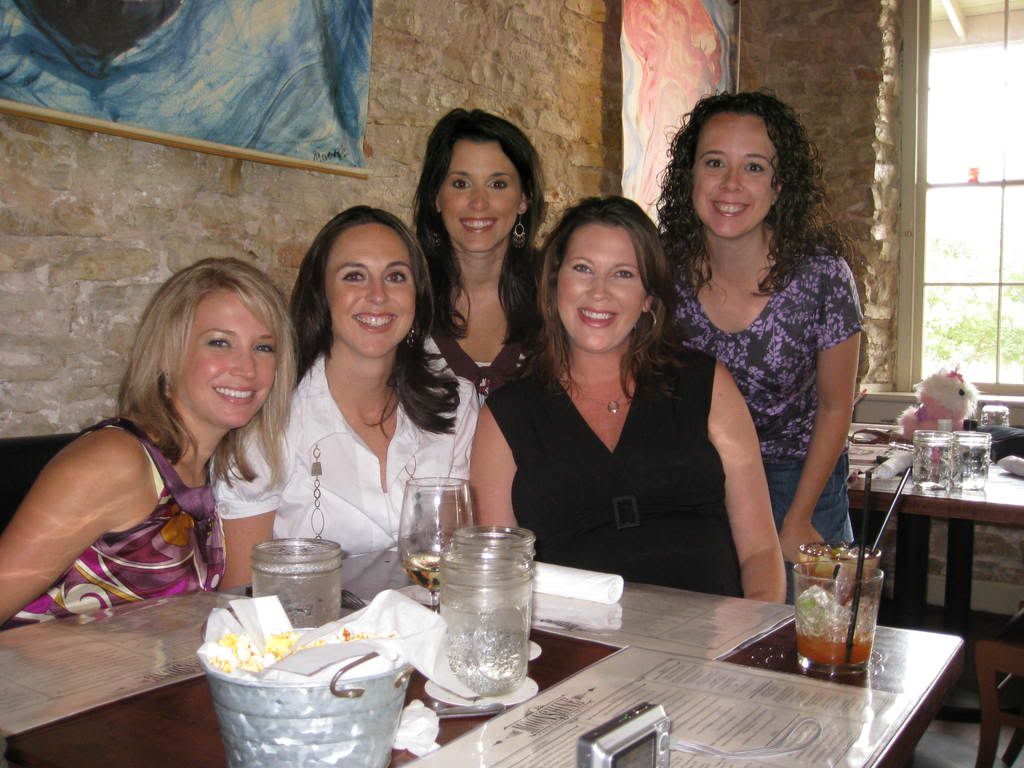 I sported the glasses today
My bloody mary with the menu