SuRpRiSe!!!
We went to a surprise B-day party on Saturday night. It was a friend of a friend's b-day party. We know Matt and Dawn through Sarah and Orly. We typically have a really good time every time we hang out. Sarah and Orly went, so of course we were going to go so we could hang out with the cool couple :) A totally random thing happened that night.... we found out that one of Jim's frat buddies is friends with Matt. If I remember correctly Jim's buddy and Matt knew each other in High School and their families are friends. So, not only did we get to celebrate a b-day, Jim also got to see a friend!
Here are a few pictures from that night....
Matt walking into his surprise party


Matt licking the eyeball of his woman, Dawn. I thought Jim was the only guy to do this move.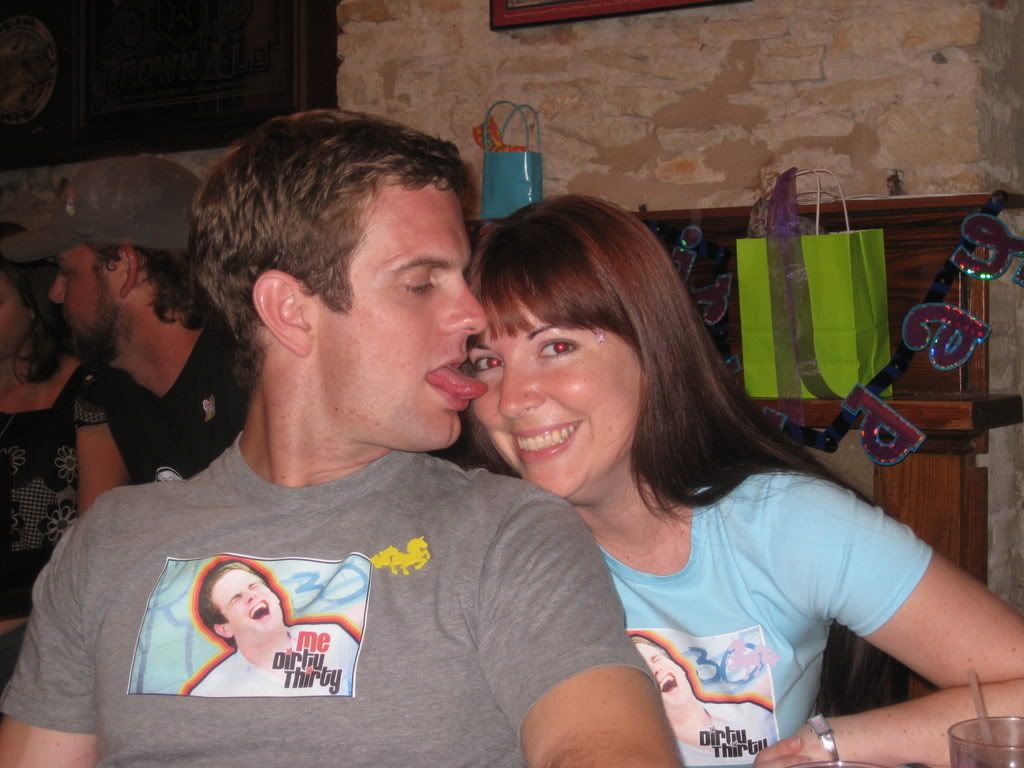 Jim with Mark (frat buddy), aka... 3 feet of trouble
So I realize that I said above that we aren't that close with Dawn and Matt, but that didn't' stop Matt from feeding my husband some dessert.
Our friends... Sarah and Orly
Me and 3 feet of trouble
Sarah, Orly, Jim and I wearing our cool "Matt is Thirty" tee-shirts that Dawn made for all party goers.