My night with my fine lady friends!!!
I had the great pleasure of having a night out with my dear friends, Lisha and Shae. We started out the night at the ceramic cellar painting ceramics. I chose a huge ass coffee cup. The store actually called it a cappuccino cup and if I were to use that thing for cappuccino then I would be high on caffeine for days. Anywho, it was mine and Lisha's first time at the pottery place and we both had a fun time! I had such a brain fart, and I couldn't think of what to paint. I went with blues because I saw a show on the ocean earlier that day. I went a little freaky on the inside of my mug. We have to wait to pick up our masterpieces, so I'll have to wait to see how mine turned out.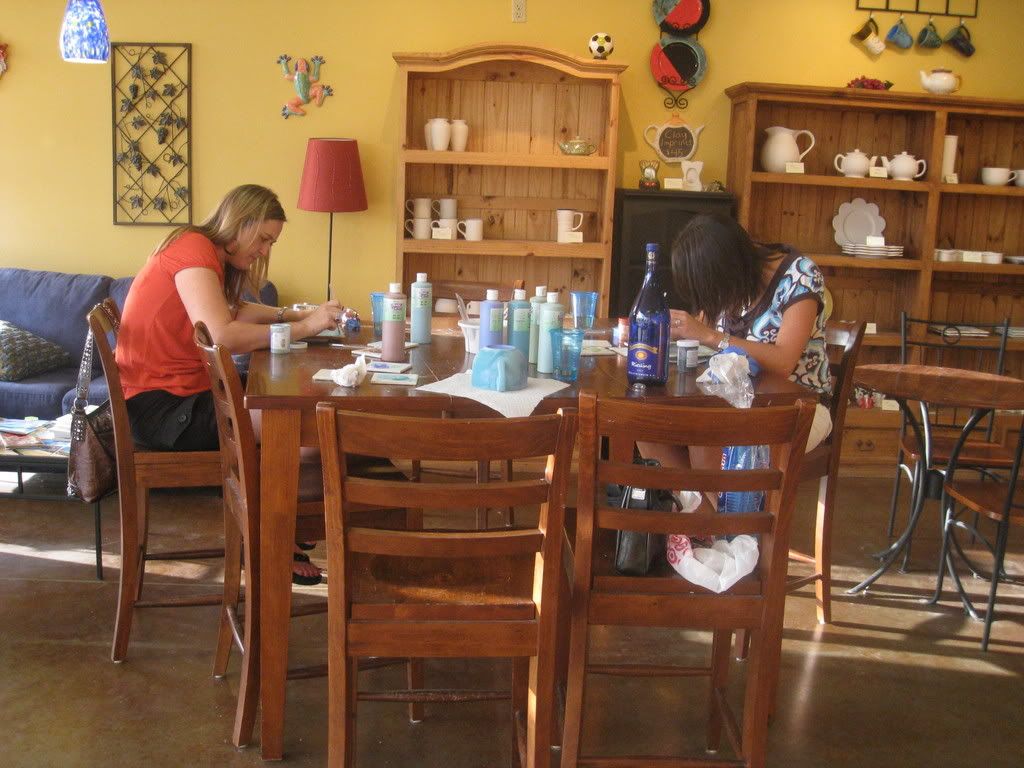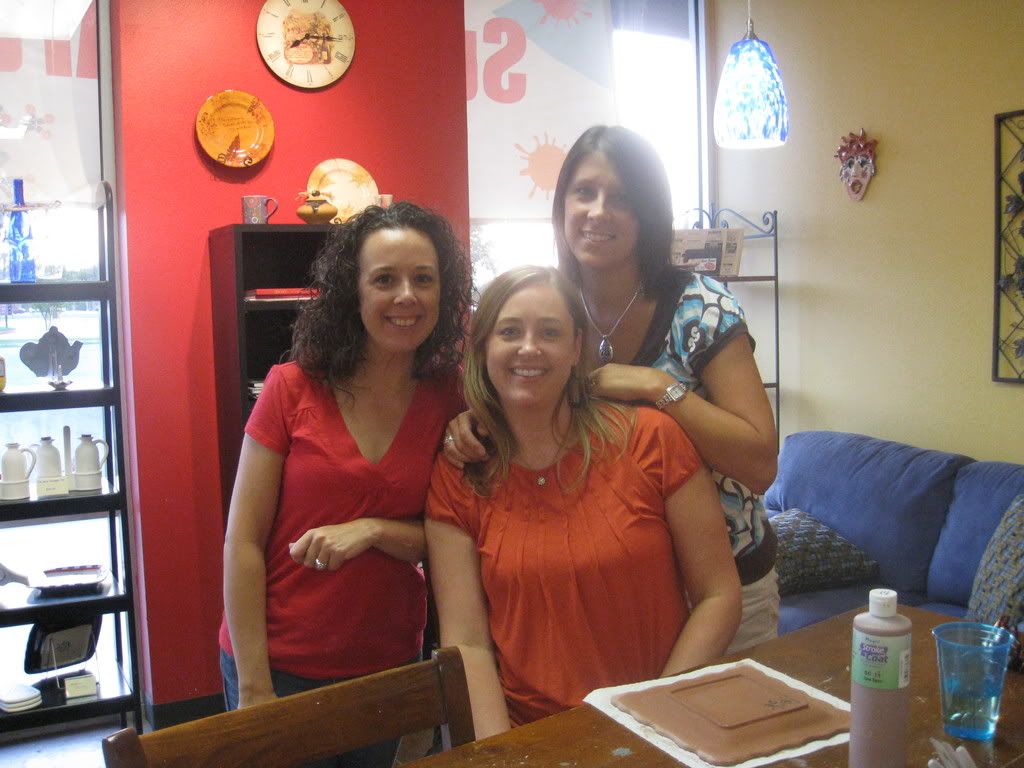 Shay's plate. She picked a speciality paint that will change colors when it is "cooked". I can't wait to see how her plate turned out.
Lisha, Shay, Me and a huge freakin bottle of wine

Enjoying my soon to be huge caffeine cup




Colors to chose from for our pottery
My abstract art piece inside of my cup
Our giant bottle of wine that I bought at Target. I love this wine :) I left the bottle at the ceramic place and they are going to melt it and turn it into a little serving dish. I can't wait to see it.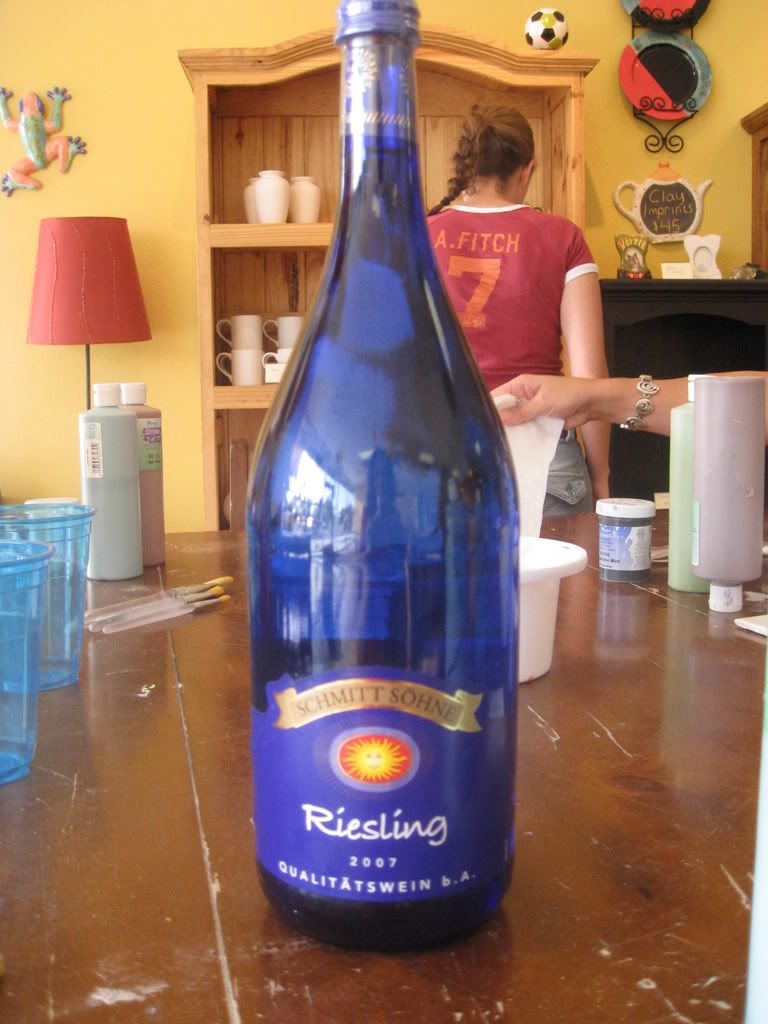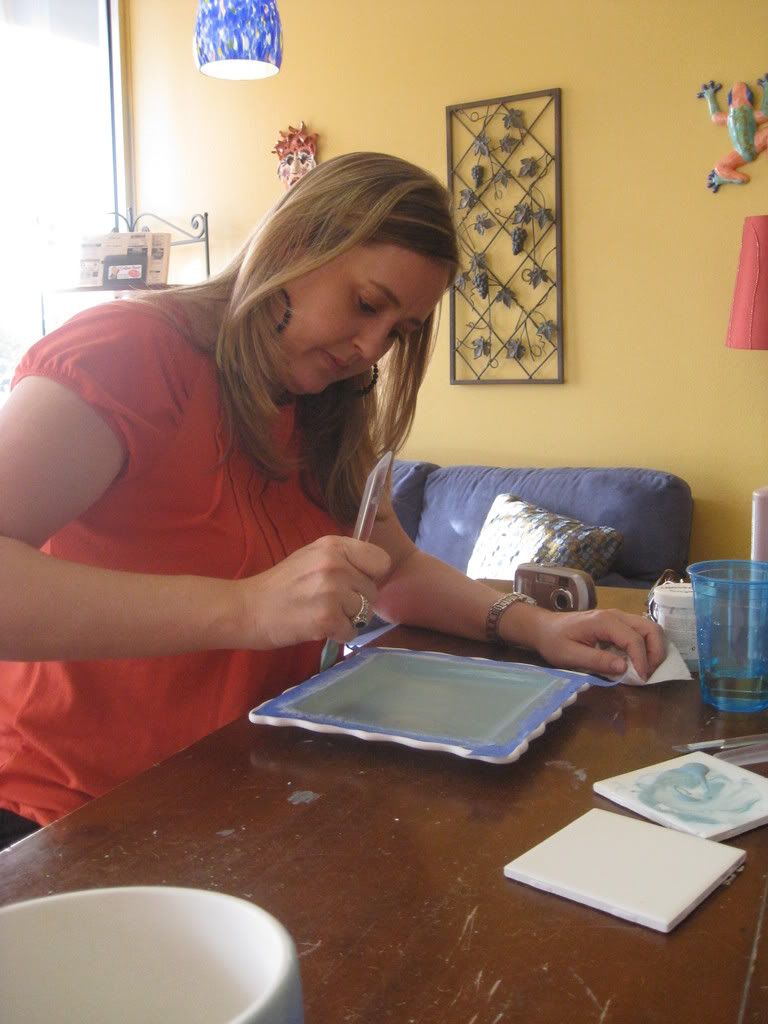 After painting the pottery we went to dinner at Freda's. I haven't been there before but it is a nice place. I ordered the Rainbow Trout with a baked potato. My fish was very flavorful and tasty. I thought it was supposed to have a Cajun sauce on it, but it ended up with a lemon caper sauce. Either way, it was tasty.
After dinner we headed to Shooters on 620. I introduced them to a game called flippy cup. We had a good time playing the game (and trying to figure out how to flip our damn cups).
Ummmm.... we were completely sober here. Yup... sober.

Lisha.... This finger is for you!!!!!!!!!!!!!!!