Matt's B-day Celebration
On Saturday night we met up with our friends for dinner and drinks to celebrate Matt's B-day. We went to Kenichi for dinner. Jim and I are not totally adventurous yet when it comes to sushi, no real raw fish. We made a slight exception to that this night. Our sushi had blackend tuna in it, which really meant that one side of the fish was seared with cajun type spices. The sushi role also had poblano pepper, cucumber and avocado in it. We both really liked it. I'm looking forward to building on this experience. My main dish was seared scallops with some type of sauteed spicy eggplant... YUMMY! Jim ordered the teriyaki chicken with fried rice, which was very good also!
After dinner we headed to a couple of bars just down the block. We met up with some friends that couldn't make it to dinner. We all had a pretty good time with each other!!!
Vanessa, Matt (b-day boy), Lindsey and Chris
Yup... another self portrait
Yummy sushi... I was really happy that I liked it because if I didn't then I had a feeling that my mouth would have rejected the sushi and who knows what would have happened after that :)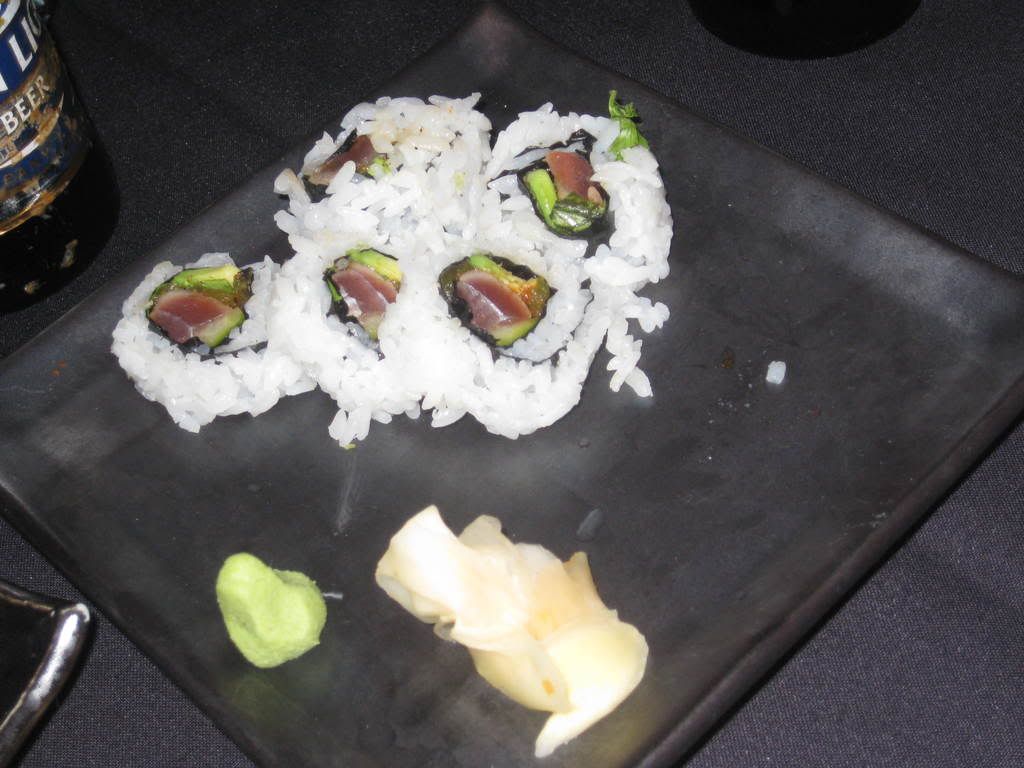 Scallops and eggplant... wonderful!
I think I was one of the shortest people at the party... me, Lindsey and Whitney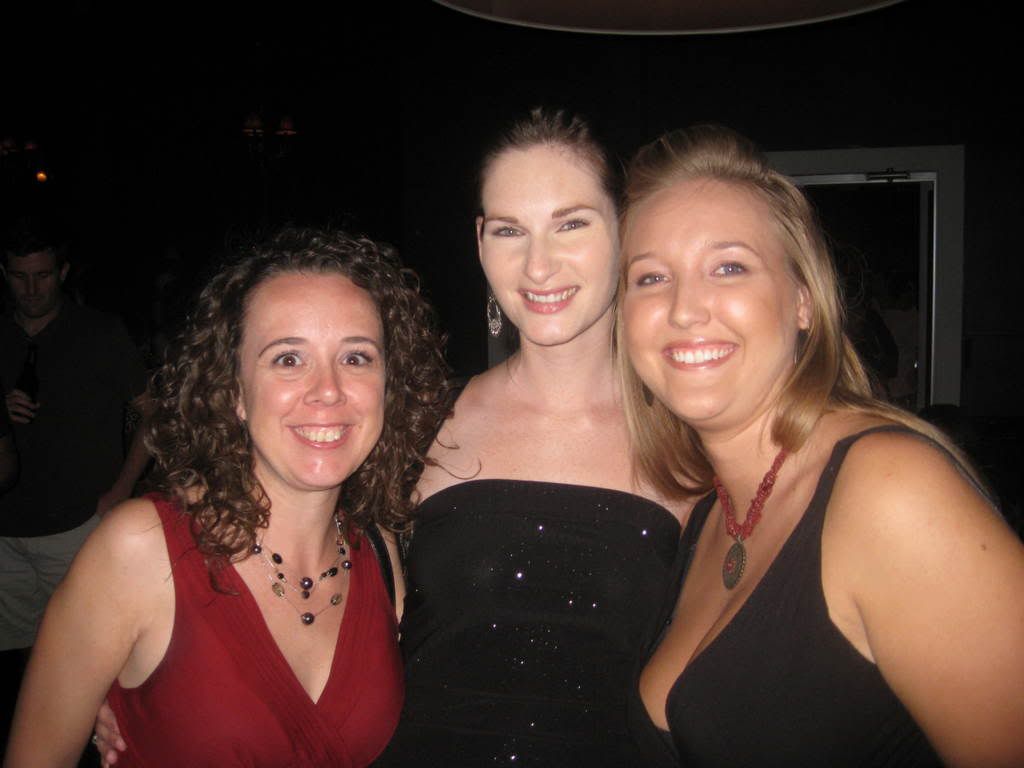 Ahhh... Little Jimmy. Jim was a dancing fool at one of the bars. He NEVER dances, but he must have put on his dancing shoes that night. Below, he is doing the Thriller dance from Micheal Jackson's video.

That is one lucky poll.... Lindsey and Vanessa are abusing that poll and the pole likes it.

Poor Charlie.... he had surgery to repair his ACL and MCL 3 weeks ago. He is on crutches for another 2 weeks. His brother Mike tore his ACL and had surgery on the same day with the same doctor. Luckily Mike only partially tore his ACL so his recovery has been a little quicker than Charlie.

Me, V, and Jenny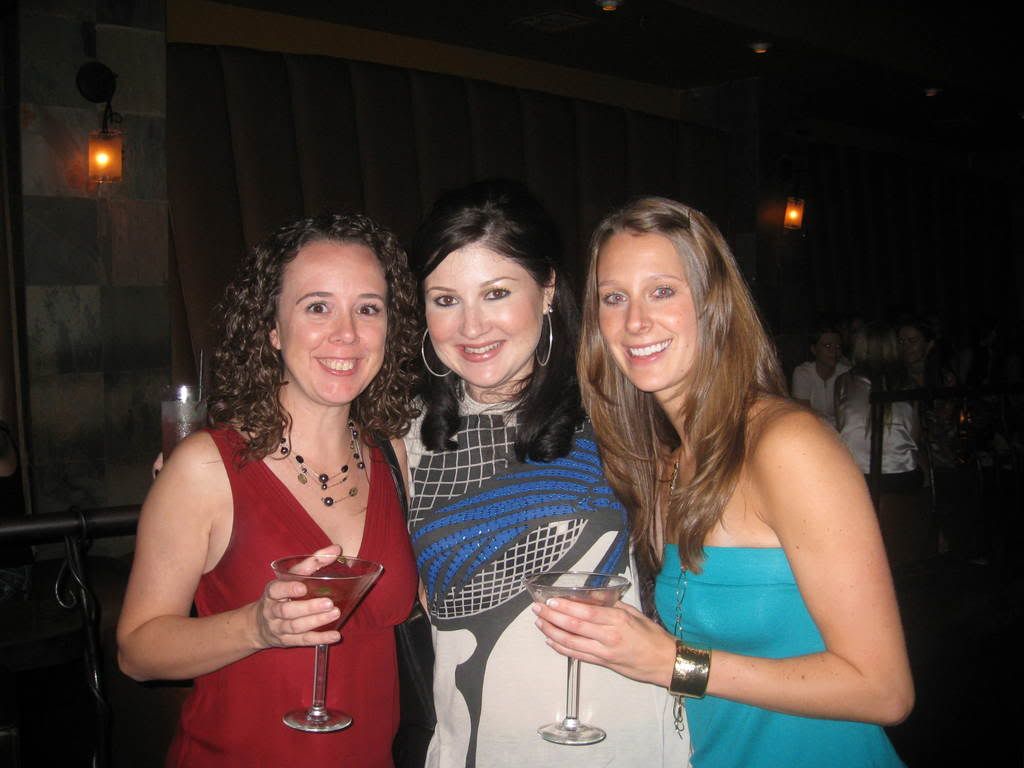 Mike, Chris, Nick and Jim

me, Lindsey (who is ducking down to my level), Whitney and V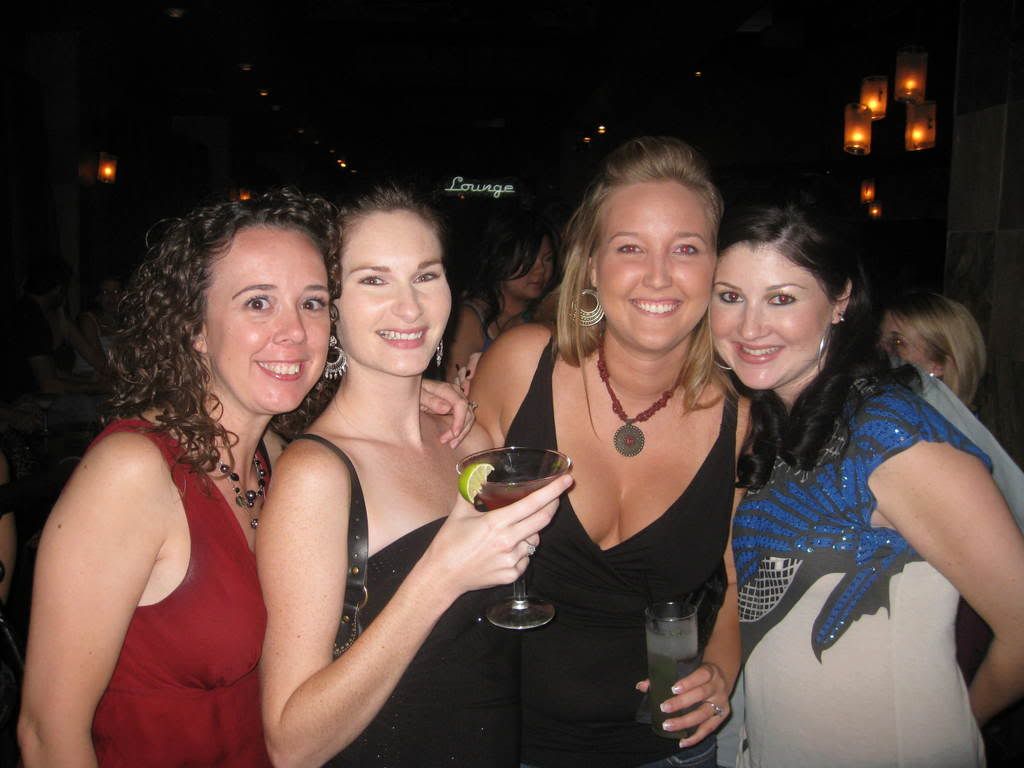 Looks like Jimmy isn't the only dancing fool!

The cool guys