Lee's Visit to Austin
While my brother was here, we didn't want his visit to be all sad business so we went out and had some fun.
We had dinner at Moonshine and then some drinks at Six Lounge upstairs patio while we watched the Celtics beat the Lakers in game 4 (I think it was game four)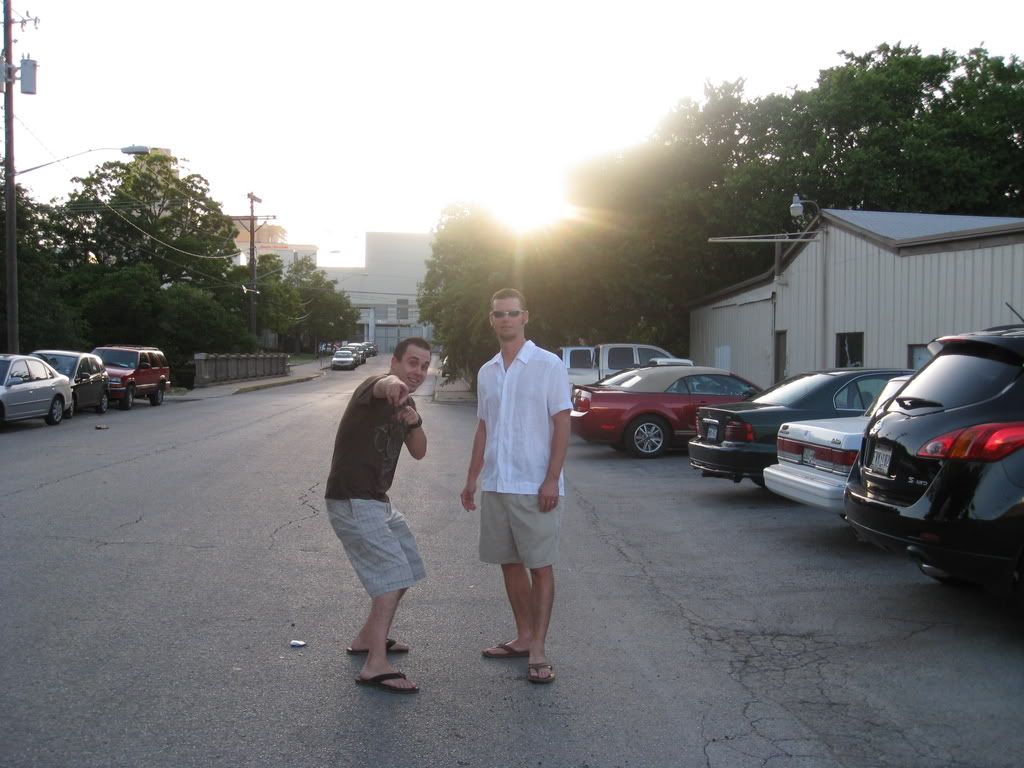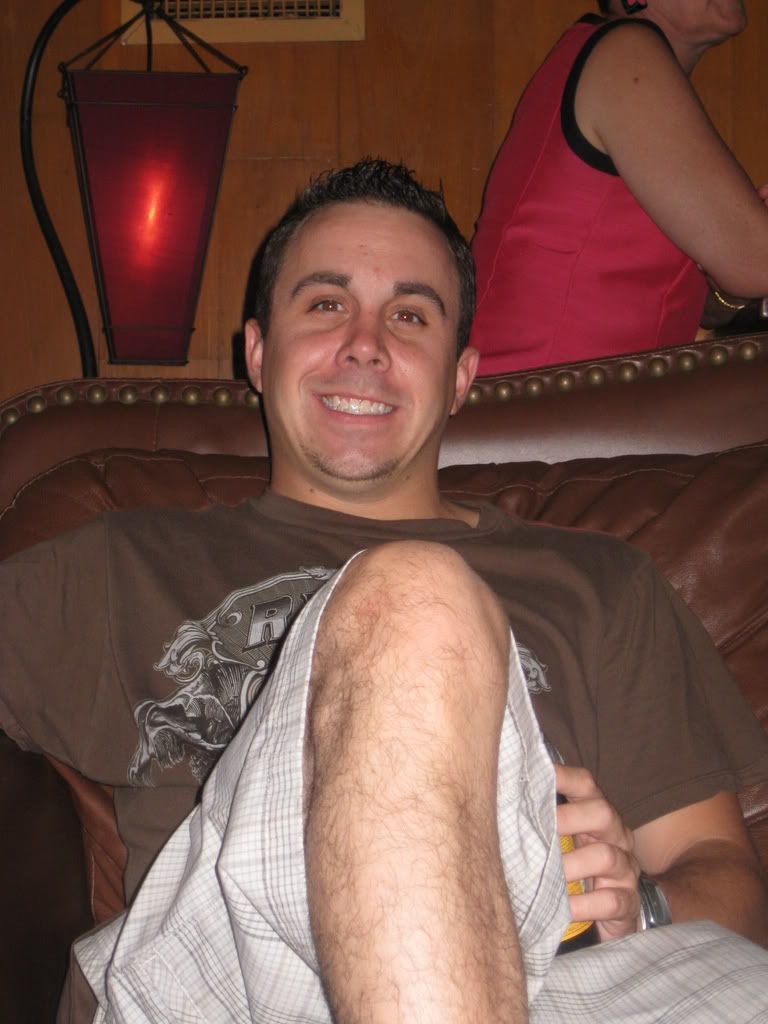 Jim and Lee figured out that they really needed an old Nintendo and a few games. After a bit of research and many calls, they found the machine and games that they wanted. Jim and Lee played a TON of RBI baseball while he was here. I bet they played at least 10 hours in 3 days. If he had stayed longer, they would have to play more. The next time we head to AZ, Jim has to bring the gaming system so they can play RBI baseball. Ugh. :o)
Poor Taylor and Chewie just wanted to play with their dad and uncle, but they were only interested in RBI baseball :)

Momma hung out with the kids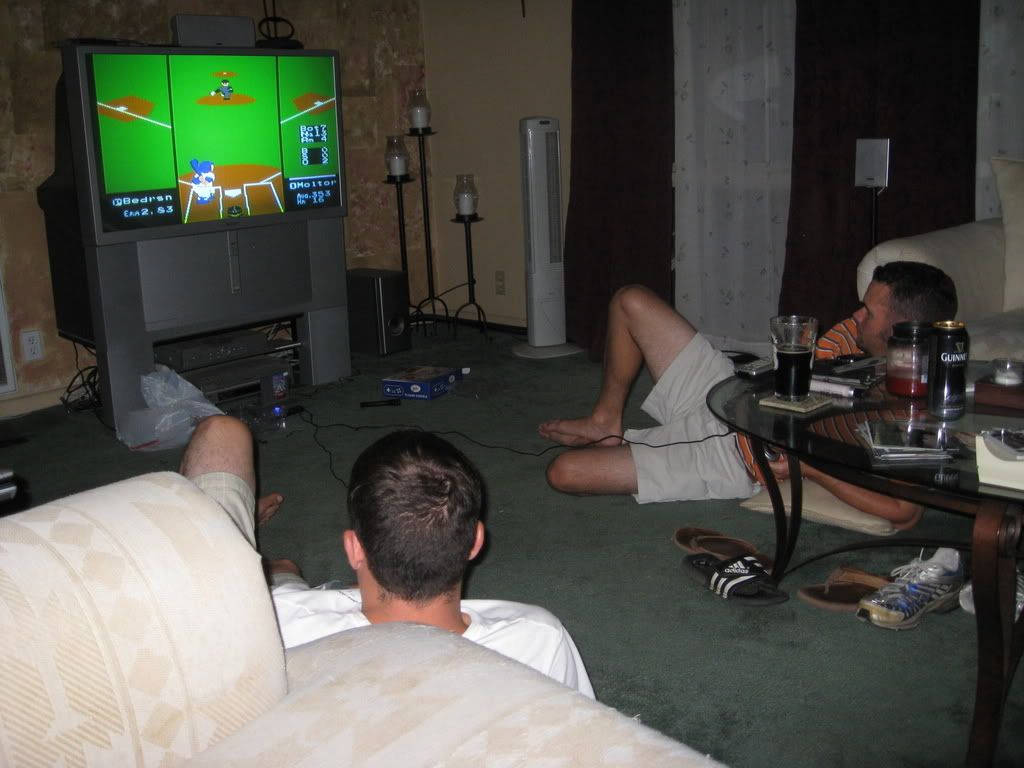 Chewie was trying to distract Lee so Jim could get a few runs in him


After Jim's softball game, we went to watch The Happening after hours at the movie theater. We have the "hook up" at the theater so we saw the move 2 days before it was released. I'm sure you saw the other post I had.... the movie sucked total ASS! Anywho.. it was neat to see what the projectors looked like. Here is a picture of us "behind the curtain" and one of Lee in the theater.

Little Taylor was pooped after Lee's visit
After lunch one day, we headed down to Sixth Street to do some people watching while our food digested. Plus it was nice to get out of the house and away from the sadness. We went into one establishment for a refreshment... but they had a refreshment that was on special... The Irish Car Bomb. Mom- this is a natural drink made from wheat grass..... he he he.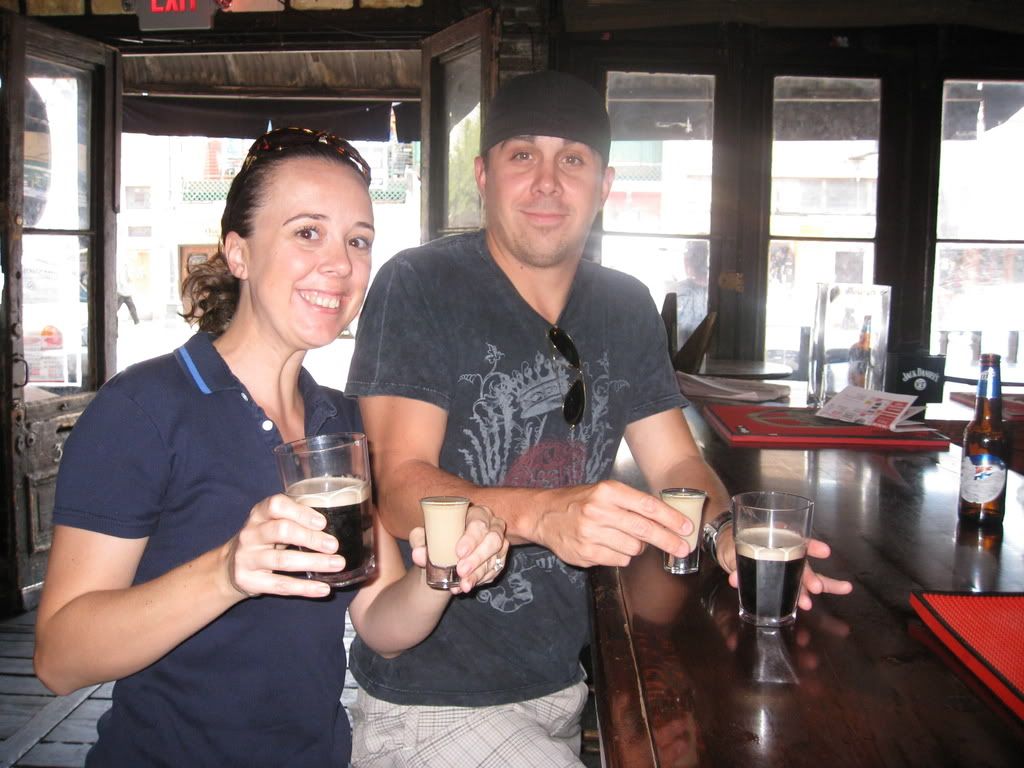 Momma and her baby
Lee practicing his golf swing
I had to give Lee a proper send off..... Philly Cheese steaks!!! They were from Hog Island Deli, which I highly recommend.