Diner, Drinks and FUN!
We went to dinner and drinks on Friday night with some friends of ours. We were supposed to meet up with other friends that were at a concert, but that never happened. We had enough fun by ourselves :) We went out to eat at Cantina Laredo and overall it was a good experience. Most of us were happy with our dinner, and only one complaint (shrimp were over cooked). I had a grilled chicken breast with sauteed veggies and in a cream sauce and Jim had a shrimp burrito. Very tasty!
We went to a couple of different bars downtown.... Cuba Libre.... Light Bar..... Gruv.... and I think that is it :) We left a little earlier than the rest of the crew because I had to work the next day and I didn't want to be a total mess while at work :)
Nicole, Jennifer and I
Cos-mojito..... By far one of my favorite drinks. Not to sweet, not to tart, VERY YUMMY

Nicole and Steven

These four went to high school together.... so odd that they are still in contact! Jim and Chris have always been friends, but Nicole and Jennifer and in the picture because I met them through other friends and became friends with them. We all get along great!!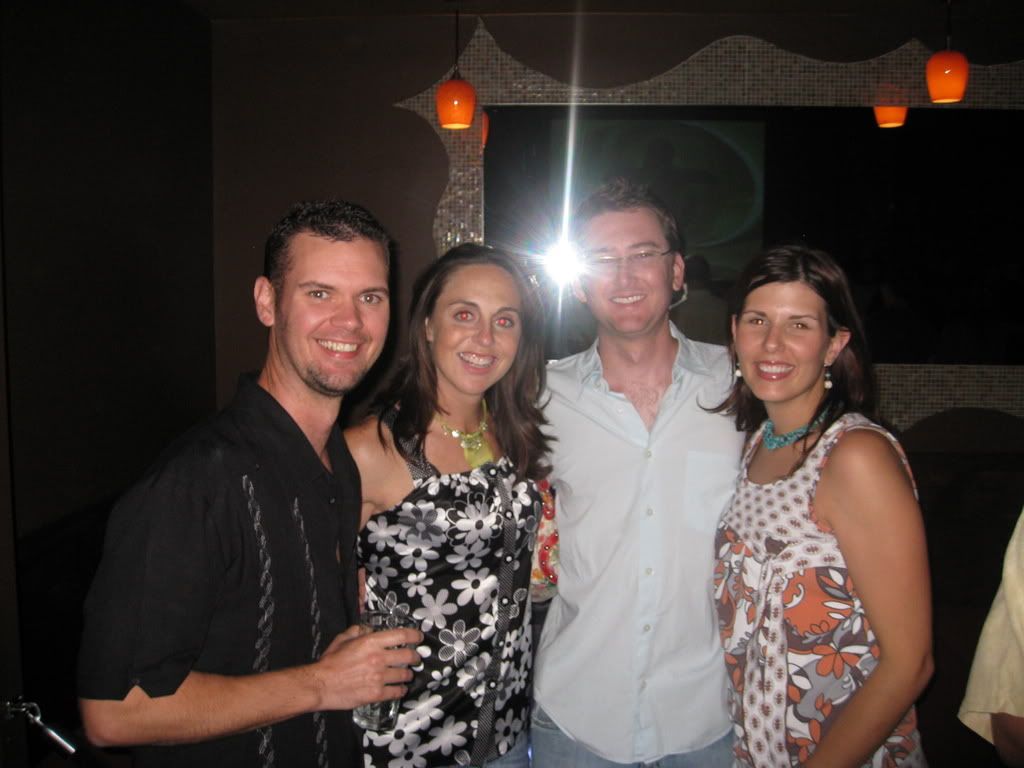 Oh my.... crazy ladies!

Matt, Chris and Jim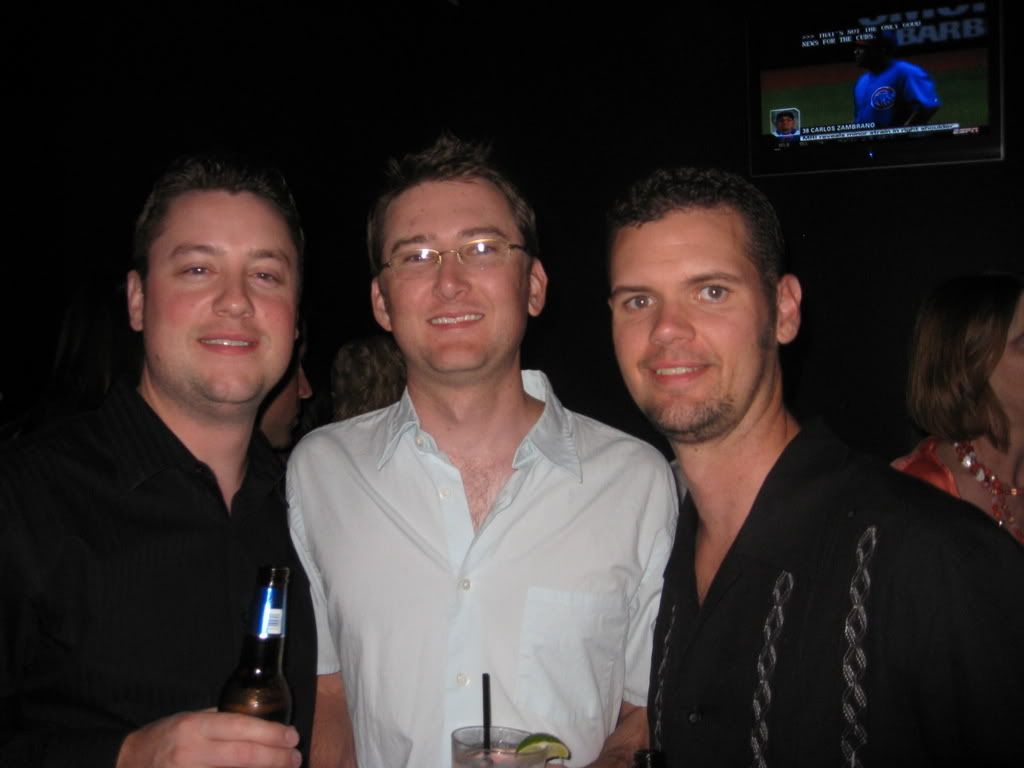 Me and the other ladies... Lindsey and Vanessa
Check out my fish lips!! :)