Day at the park with Hubby and Kids
Since it has been so hot out recently we thought we would take the kids to the park to swim. Taylor has always loved to swim and play in the water, but Chewie just recently figured out that he likes the water. The first few times we took him to the park to swim, he would only get his feet wet and would watch from the side of the water. So we didn't go as much since little Poopa didn't have as much fun as his sister. But now that he has started to actually like the water I think we will go more often!!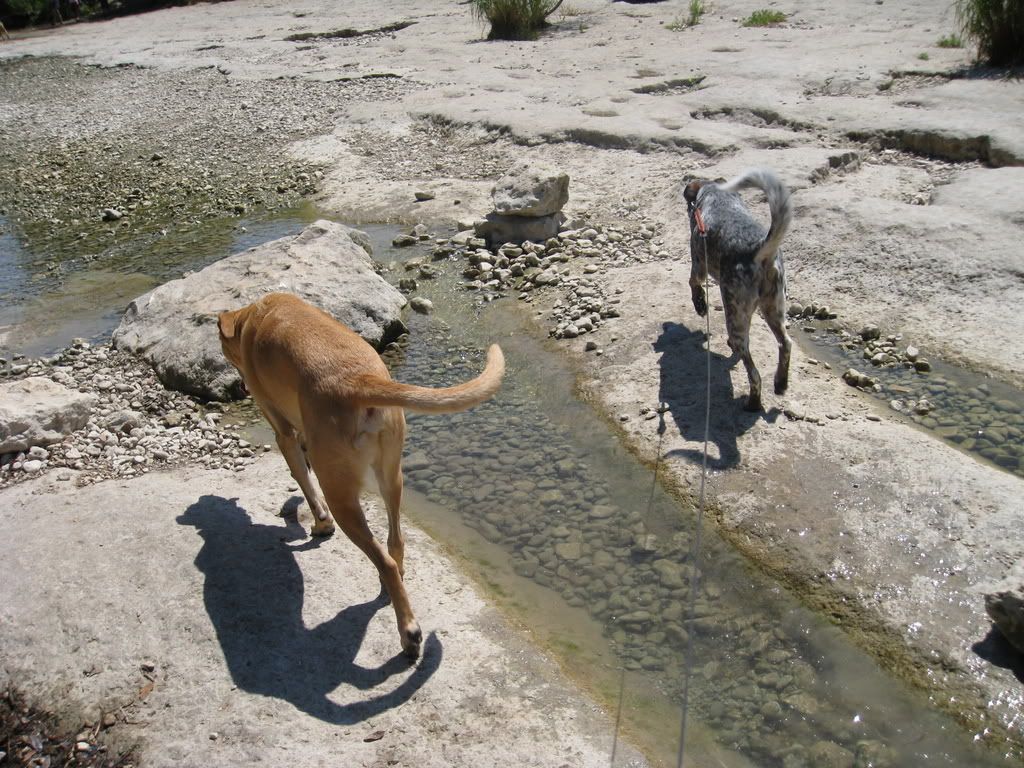 Taylor has always loved to lay in the water and watch other dogs and people. I still had her on the leash because she has the tendency to take off to smell things. I eventually let her off of the leash and she behaved!
This was a cool part of the park. Taylor and Chewie kept jumping up and down of the ledge and chasing other dogs around.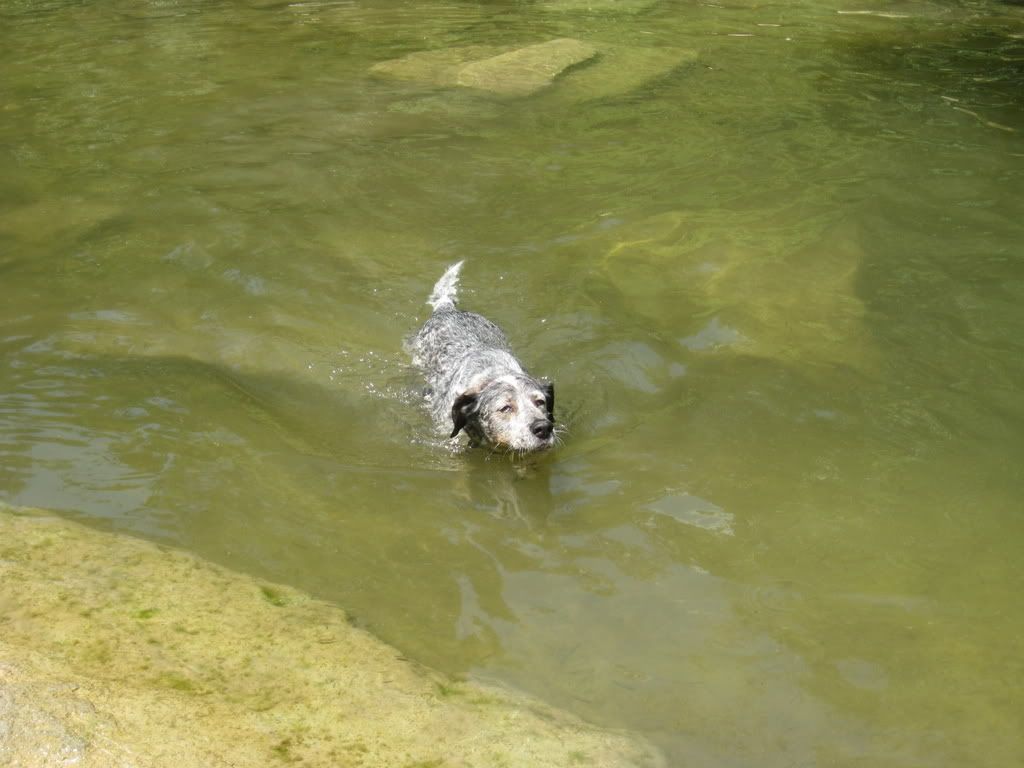 Me and the kiddos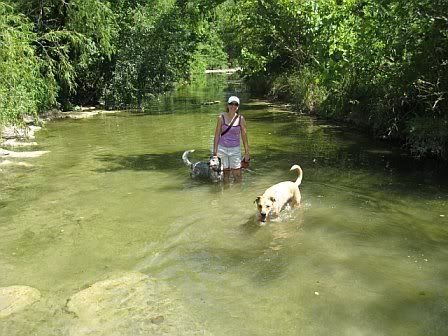 I had little freakin fish biting my toes while I was standing in the water. They were aggressive little fuckers.


Before we loaded up the kids, we dried them off the best that we could. After drying Taylor off, I decided to wrap the towel around her... she just stood there like a good little dog!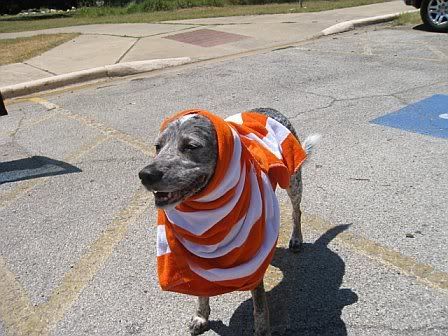 Me and the kids waiting for Jim... he was grabbing some lunch for the humans