Wine Fest
We headed out to the Hill Country this weekend with a couple of friends, Nicole and Steven. We stopped for lunch at Nutty Brown Cafe (yummy, but to far to enjoy more often), then headed towards Fredericksburg. We stopped at 4 wineries and made a final stop at the Fredericksburg Brewery. We had a full afternoon of fun, booze, and laughter.
Jim, me, Nicole and Steven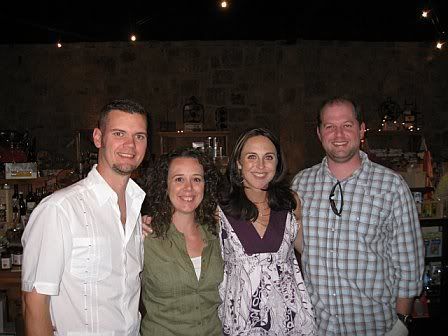 Enjoying a wine-a-rita.... a new twist on a frosty drink. I highly recommend one, but I think this is the only place that has it. Sweet but not overly sweet.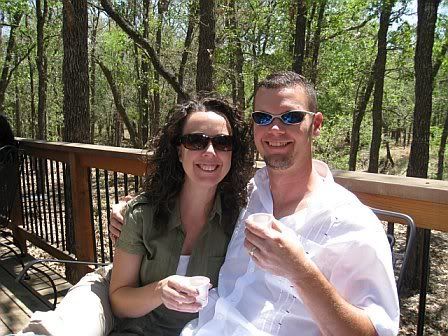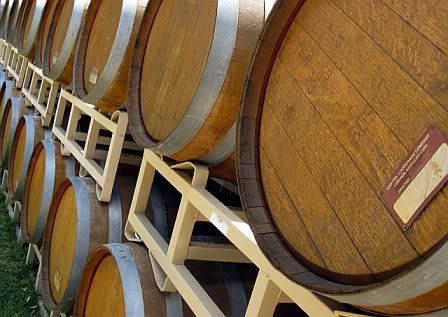 Nicole trying to figure out which wine to try next.
Nicole and Steven