More demolition
This weekend we worked on the room with the washer and dryer. This room has a lot of electrical outlets, the braker box and the knobs and hoses for the washer. Our main goal was to get all of the wood off of the wall and get the nails out (there is usually 6-10 nails per board). Luckily it went pretty well, and no big disasters.
The room before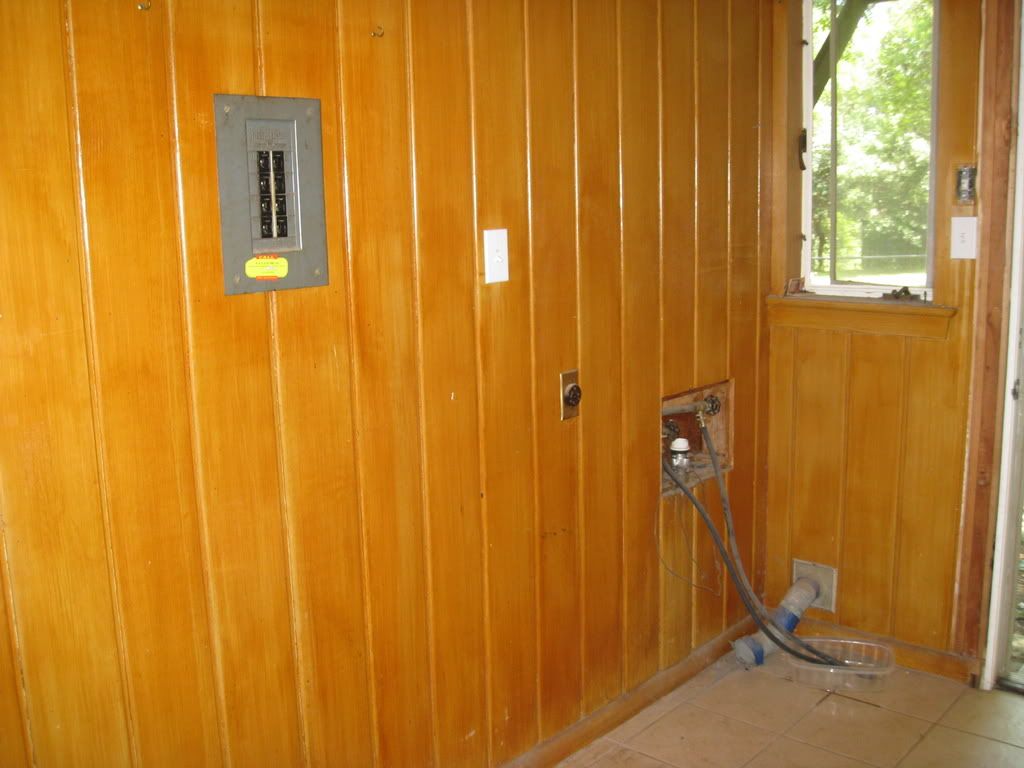 We also took off of the accordian type door. It was helpful, but it was kind of gross and dirty. Once we took it off, it really opened up that door way.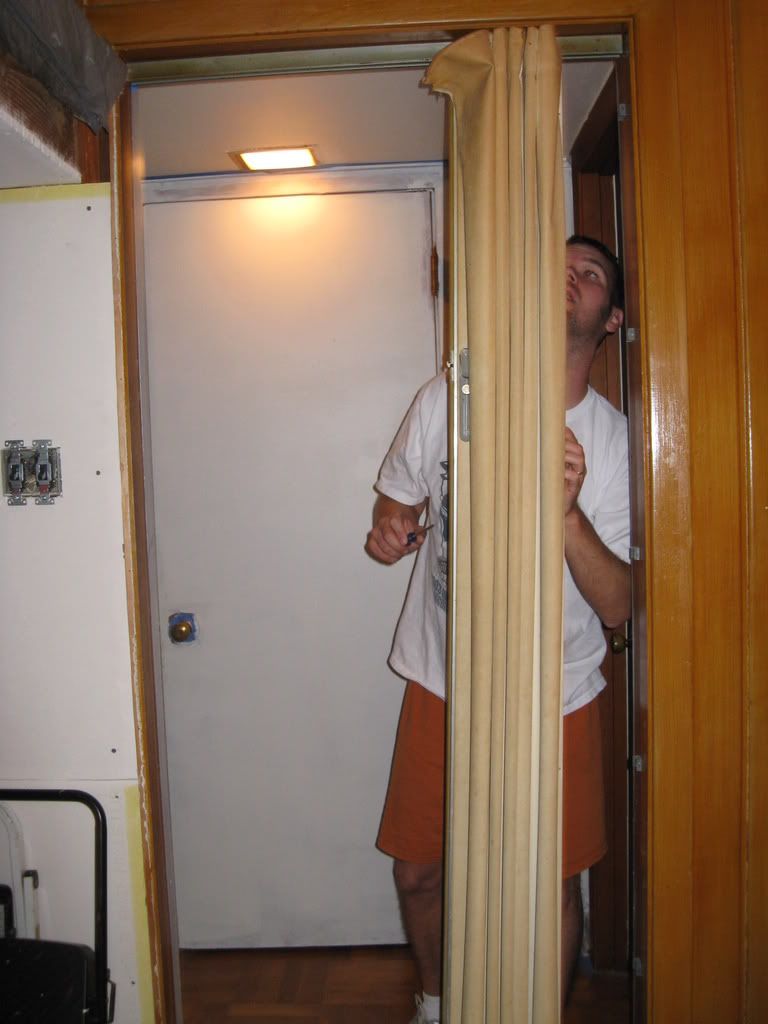 The door after we took of the accordian type door

Hubby the Handy man

We found LOTS and LOTS of wasps nests once we took off the wood that was above the window. CREEPY! They were empty, but still crazy to think those bugs are calling the insides of our walls home. Before we put the sheet rock up, we are putting foam in all of the cracks as well as adding insulation (which it currently lacked). Hopefully it will save a bit of money on our cooling/heating costs.

After our demolition day!