Home Repairs
We spent most of our Sunday working on the kitchen.... again! :) This time we took down more wood, patched some holes, used this cool foam to make sure the walls are properly sealed so no critters can get in, put more dry wall up and installed lights over the bar area.
Jim sporting the tool belt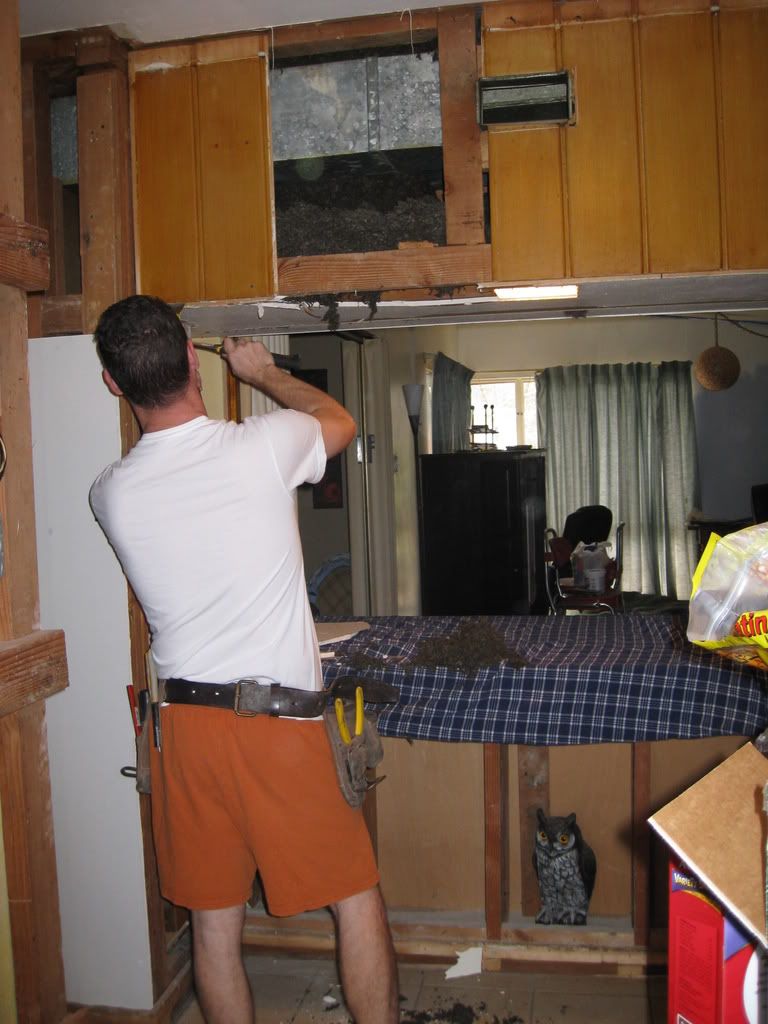 Blech... all of that insulation flew every where when he ripped out the dry wall


I debated long and hard on whether I should post this picture or not.... The first thing I think of when I see this picture is... "Holy shit, does my ass really look that big,,, badonkadoka butt!!!" But I thought this picture was interesting so I swallowed my pride and decided to post this. We had to put up a new piece of dry wall, and my upper body strength isn't great, so I figured I would just hold it up with my legs while Jim put the screws in to hold it up. It actually worked out really well! Now, I'm off to run 1000 miles, do 6000 squats and only consume water. :)
Our new lights! They give off so much light, and are much smaller than the one fixture that was there before. (if you look at one of the pictures above you can see the older fixture)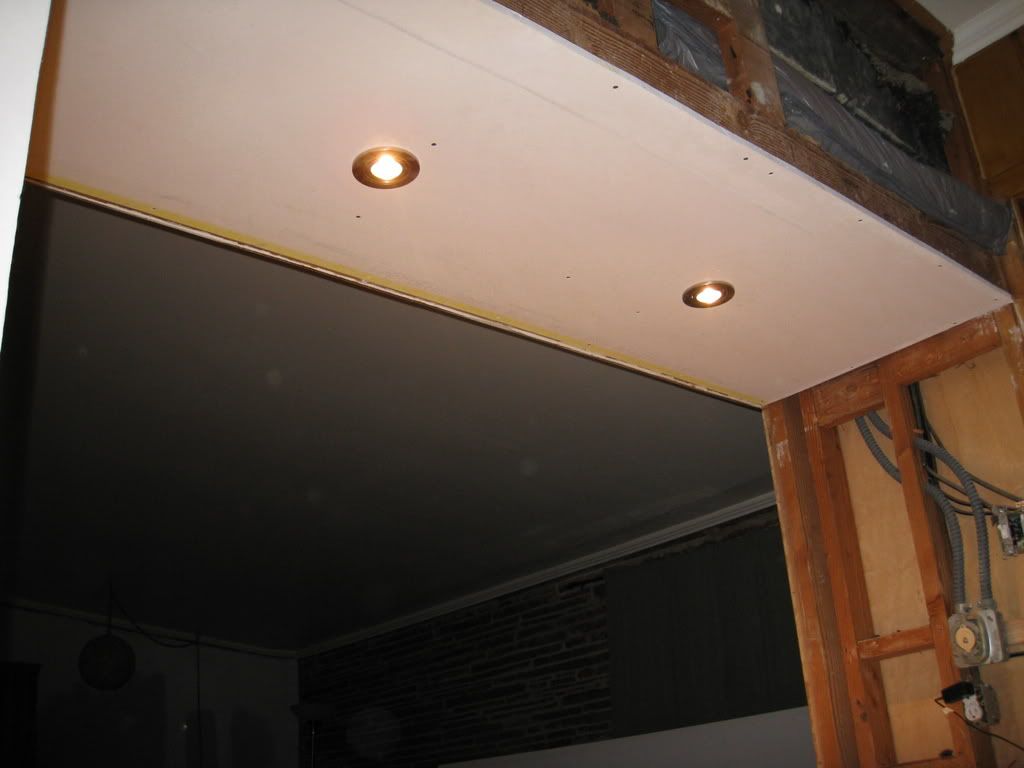 Ohhhhhh, pretty!