Some pictures for you...
Here are some pictures from our vacation. I tried to get a little of everything for now. I haven't had the time to go through all of the pictures (I am about half way through) but I didn't want to leave you guys hanging :) We are going out of town tomorrow (which means more pictures) so it will probably be Monday or so when I get through all of them!
Here we are near our resort at the beach. The people we asked to take the picture of us were actually on our plane to Cancun :) How random is that!!!
Here we are in the lobby of the hotel.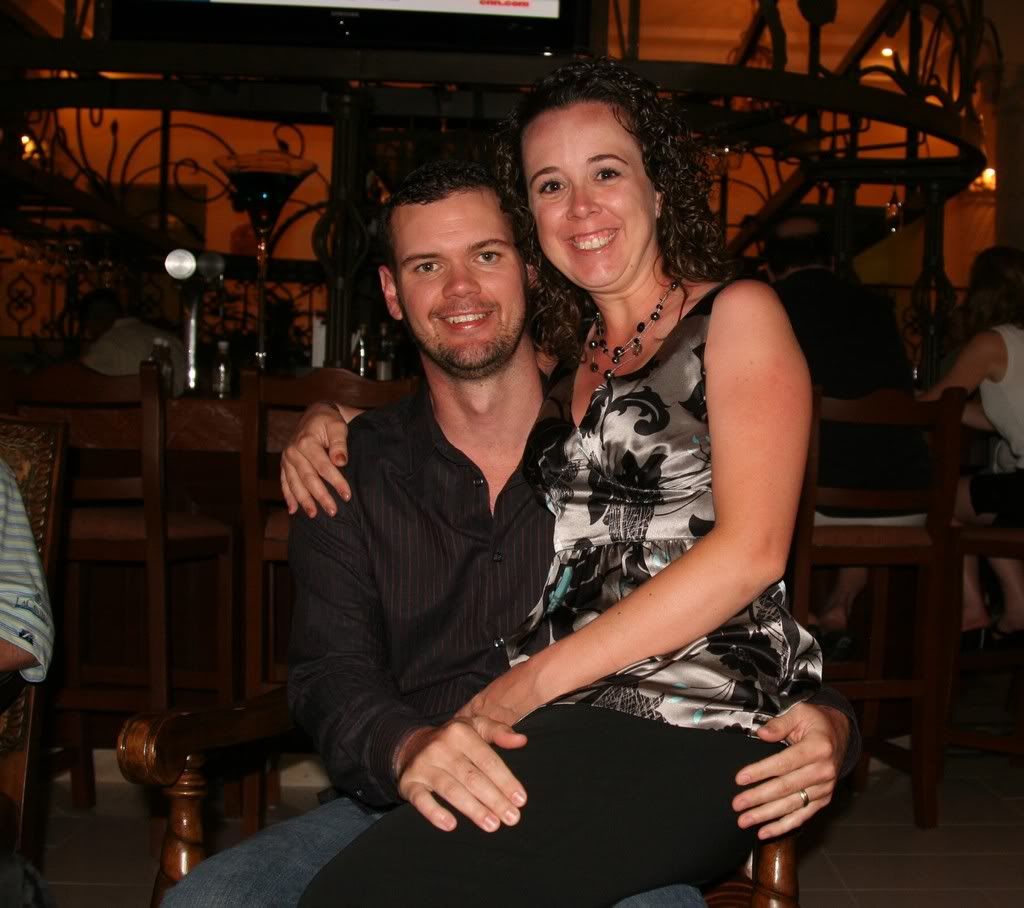 After dinner we all headed out to a bar downtown Playa Del Carmen. The bar had a fire show at 11pm. There were 4 women and 4 men that performed for us. It was very cool.

Colin, Jim and Matt (the groom)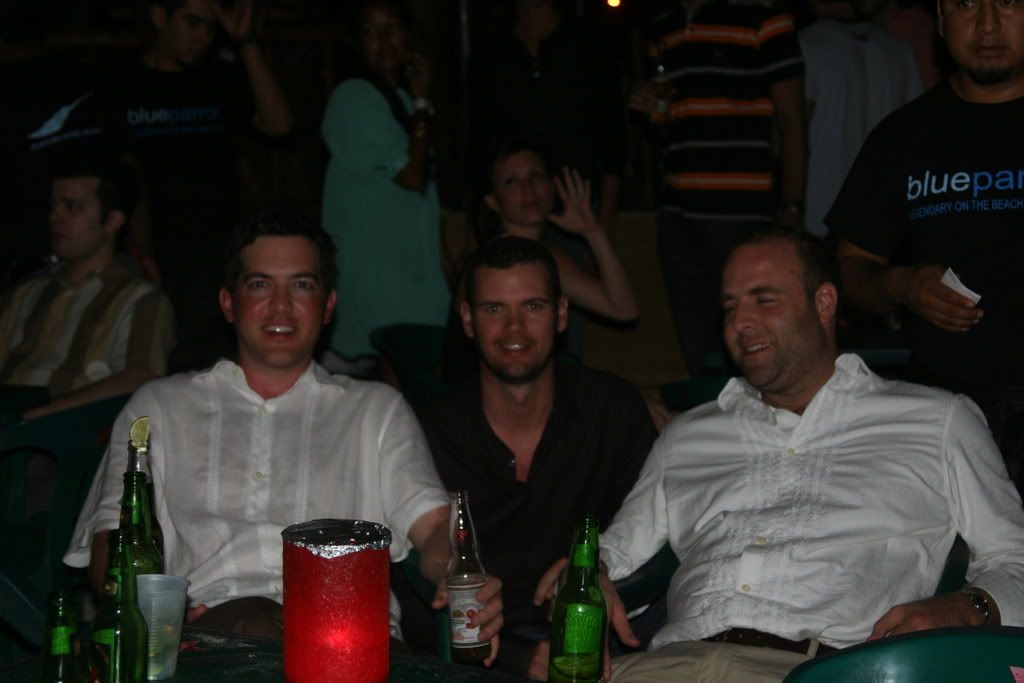 Ahhh, the first kiss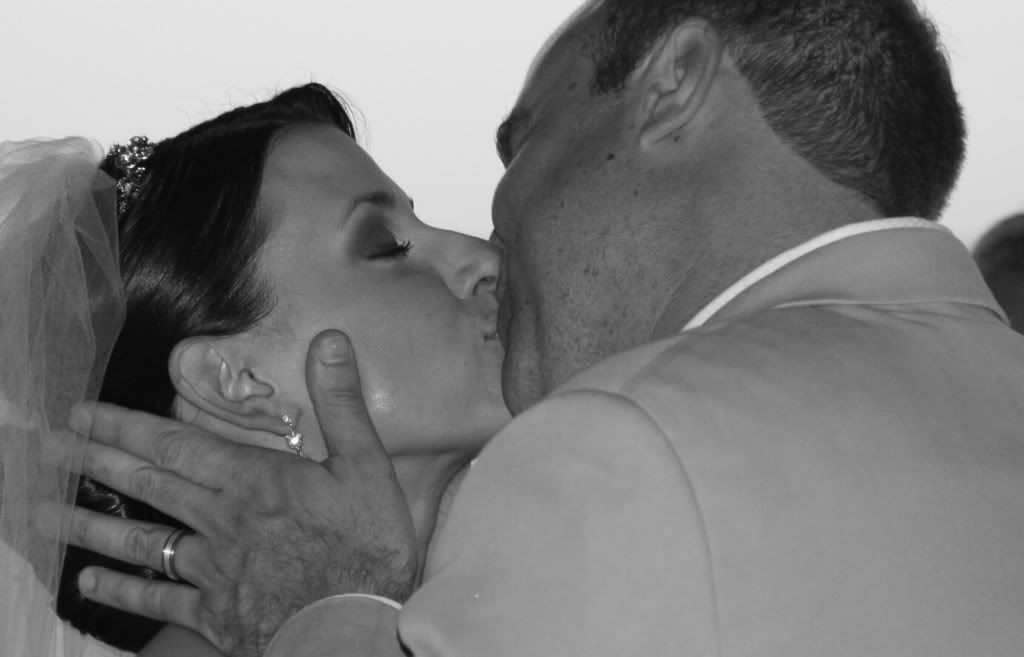 Me, Holly and Krista

Hubby and I at the reception
Walking down the isle with my escort (the grooms, brother in law)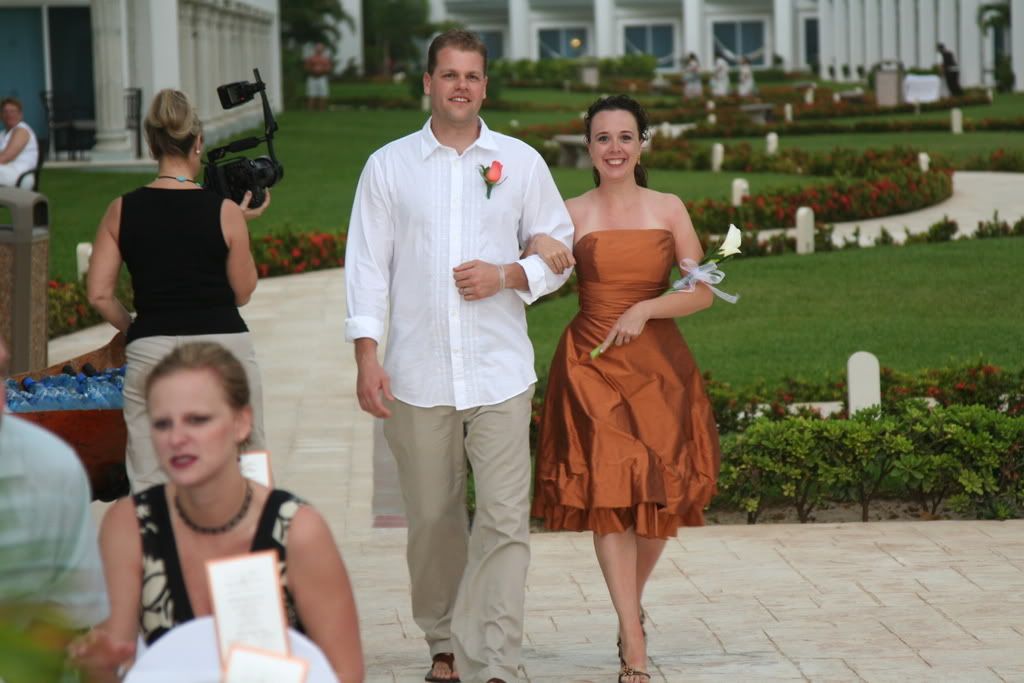 Getting ready before the wedding
Boats tied down in the ocean

Erin, Krista and I at the swim up bar :) Love the swim up bar
Jimmy and I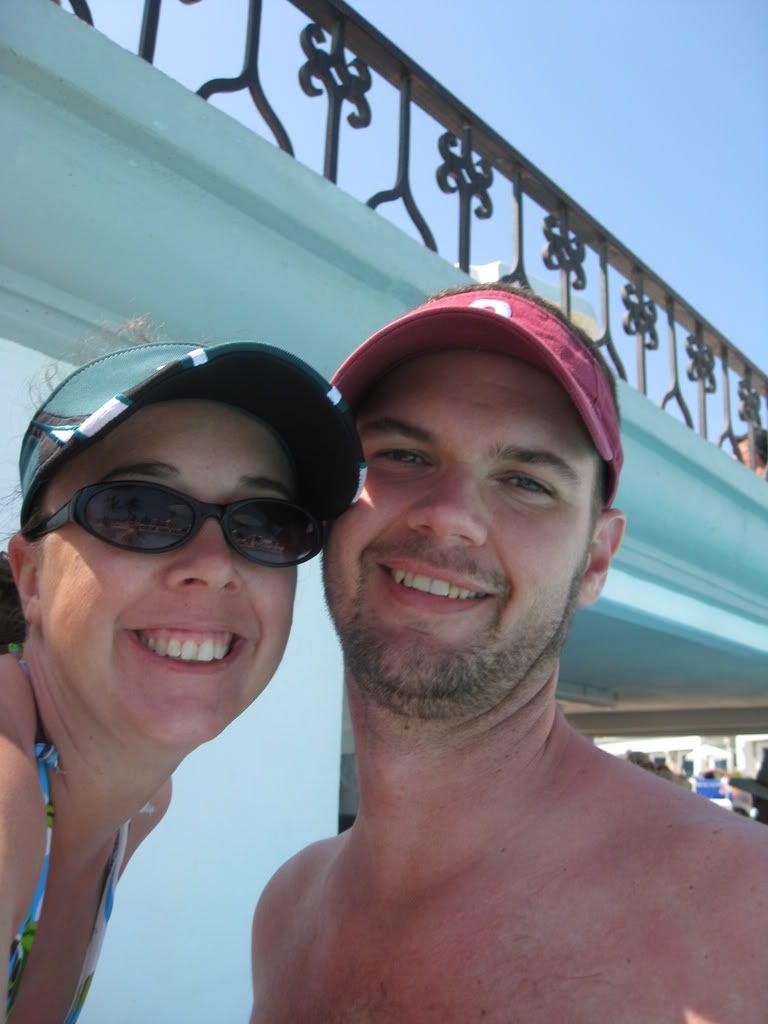 Self portrait after we went snorkeling. We used an underwater camera to take pictures, so I'll post some of those once we get them back. The water was cloudy, so I'll be happy if we get a couple of good pictures.



This is the lagoon where we went snorkeling. It was a fresh water river flowing into the ocean.
Part of the gazebo where Courtney and Matt were married.
One of the "life guard" stands on the beach. I don't think saw one person sitting in these :)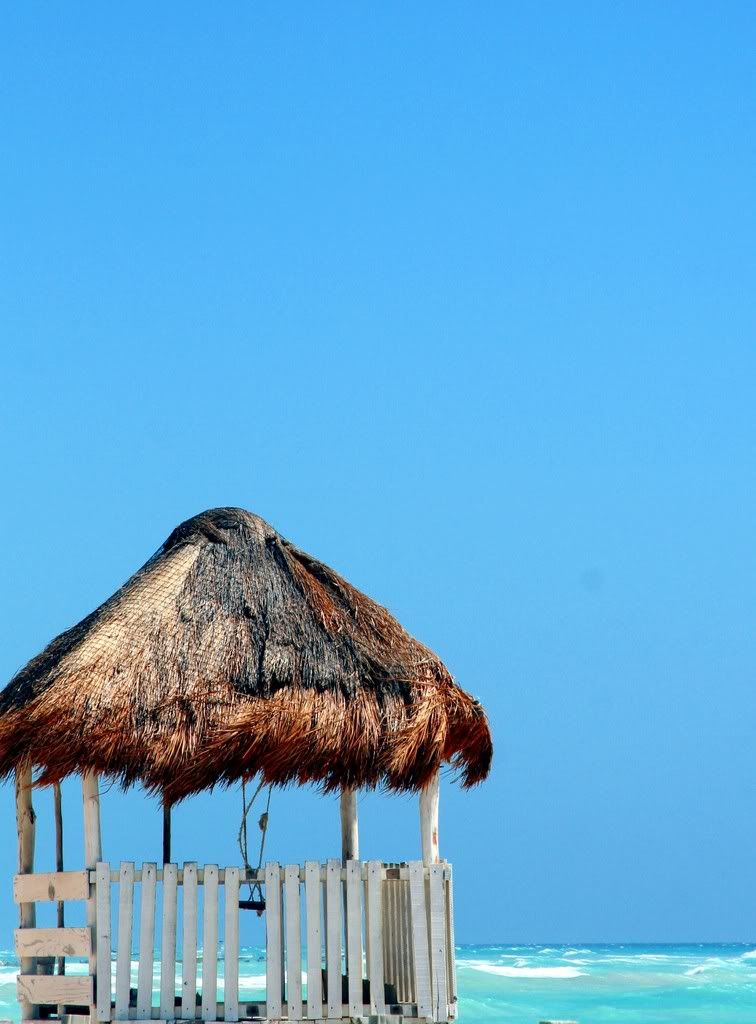 More to come!!!!!!!!!!